Information watchdog questions University over political misuse of data
The investigation follows Facebook's suspension of data analytics company CubeYou, the second such company found to have connections to the University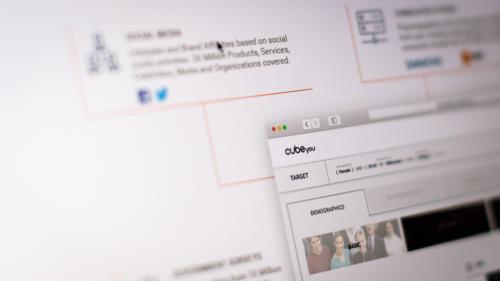 The University of Cambridge has become involved in an Information Commissioner's Office investigation, following Facebook's suspension of a second analytics company linked to the University's psychometric centre.
Facebook suspended CubeYou, a data analytics firm, after CNBC reported that the company sold information collected through personality quizzes. The quizzes were labeled "for non-profit academic research", with CubeYou claiming that the collected information was intended for "non-exclusive access for research purposes only".
However, it is alleged that CubeYou shared the data with advertising agencies to create targeted Facebook adverts. On their website, CubeYou says it has access to information such as first and last names, emails, phone numbers and IP addresses.
CubeYou CEO Federico Treu denied the allegations, and said the app had disclaimers on a separate website.
The Information Commissioner's Office are investigating the political use of data analytics, and have contacted the University of Cambridge for further information. CubeYou say they worked with the University from December 2013 to May 2015.
CubeYou has past connections with the University of Cambridge
Speaking to CNBC, the University of Cambridge Psychometric Centre said CubeYou's only role for the University was to "design[] the interface for a website that used our models to give users insight on their [the users'] data". The University cautioned that several of the company's claims on their blog "appear to be misleading", saying they may have exaggerated their connections to Cambridge to gain prestige.
Earlier this year, the University's Psychometric Centre was linked to the Cambridge Analytica scandal after an academic was banned from Facebook for data misuse. Dr Aleksandr Kogan, a University lecturer at the Department of Psychology, shared data collected through his company Global Science Research (GSR) with political consulting firm Cambridge Analytica. The firm allegedly used this data to influence the 2016 US Presidential election through political marketing.
Members of the Psychometric Centre, which is based at the Judge Business School, claimed that Kogan used his colleagues' research to develop tools for Cambridge Analytica. The Financial Times reported that the University brought in legal arbitration to resolve a dispute between members of the Psychometric Centre and Kogan after they raised concerns about the nature of his work. This case was eventually abandoned due to its complexity.
The University has previously distanced itself from Cambridge Analytica and Kogan's work for the firm, saying "based on assurances from Dr Kogan as well as the evidence available to us, we have no reason to believe he used University data or facilities for his work with GSR, and therefore that there is no reason to believe the University's data and facilities were used as the basis for GSR's subsequent work with any other party."
The University has acknowledged that they have been contacted by the Information Commissioner's Office, and said they "will cooperate fully with its investigation into the use of data analytics for political purposes".