Supervisions set to be cancelled due to UCU strikes
Industrial action has previously not had an impact on teaching organised through colleges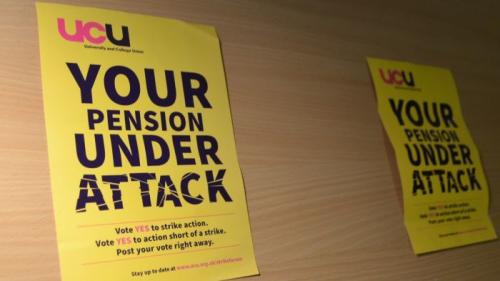 Supervisions organised by University faculties and departments will now be affected by the upcoming strikes after a change in policy by Cambridge's branch of the University and College Union (UCU).
Previously, Cambridge's staff industrial action was limited to teaching that is centrally financed by the University's departments and faculties, such as lectures and seminars. Supervisions, which are paid for by colleges, were not affected because colleges are not participants in national labour disputes.
However, legal advice and national consultation sought by Cambridge UCU have determined that University faculties and departments play a sufficient role in organising supervisions for this teaching to be covered by the strike. Supervisions organised separately within or between colleges will remain unaffected.
Dr Waseem Yaqoob, Branch Secretary of Cambridge UCU, told Varsity that Cambridge UCU believes the policy change will have a "major impact" on the effectiveness of the strikes in Cambridge.
He added that although cross-course variation makes it difficult to give a "meaningful estimate" as to what proportion of supervisions will now be included, Cambridge UCU believes the policy change will affect "a lot of teaching", including "almost all graduate teaching".
"Staff at Cambridge were previously unable to withdraw their labour to the extent that colleagues in almost every other UK university do," he explained. "This change redresses the balance quite substantially."