BME event 'forcibly shut down', sparking student outrage
Organisers of an open mic event at Robinson's college bar were told to leave by college staff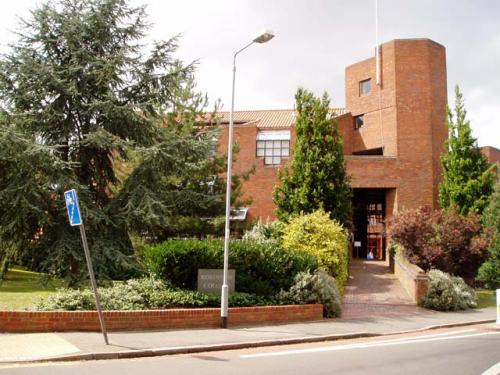 A decision by Robinson's college bar staff to 'shut down' a BME open mic event on Saturday evening has sparked outrage among students.
The event, jointly hosted by Newnham and Robinson's JCR BME officers Sara Poursafar and Teddy Mack, featured performances from BME singers, rappers, and comedians. Midway through the event, Poursafar was told by bar staff that the second half of the event would not be allowed to continue in the bar, reportedly due to concerns about white students leaving.
FLY, Cambridge's network for BME women and non-binary people, has since published a statement by Poursafar and fellow Newnham student Michelle Wong, saying that the event was "forcibly shut down by the Bar staff upon receiving complaints by white students that they didn't enjoy the BME performances".
Having booked the Bar space from 8pm, they said they were "shocked" to find the bar "filled with drunken white people dancing and singing". According to the statement, during a short break between performances, "the bar manager then told us that we needed to leave, saying that because the bar is a business we could not leave it empty". Other justifications reportedly given by the bar manager included complaints from other students that "the performers in the first half weren't good and people said they didn't like it so were leaving".
After looking for an an alternative venue, the event continued an hour later in the nearby JCR, but the FLY statement was highly critical of the way in which the incident was handled, saying that "jamming to hip hop music while kicking BME students out of the bar space is the epitome of racist ignorance and disrespect".
Students who had been present at the event later took to Twitter to express their anger with how the incident had been handled by the college, lambasting the "absolute audacity of white people in this institution".
Robinson's Red Brick Café Bar is a popular venue for open mic events, and regularly hosts evening entertainment for students. The University has also played host to an increasing number of BME entertainment events in the past year, with several BME bar nights and comedy smokers in the ADC Theatre, as well as open mic events at Sidney Sussex bar and King's College.
Following a meeting about the incident this morning, Robinson's JCR committee said they were "very disappointed" by the disruption of an event aimed at "celebrating diversity".
"This does not send the message of togetherness through diversity which was our aim," they added. "However, we hope to be able to host a more successful night in the near future.
"Finally, we would like to extend our gratitude to all the talented people who came to perform as well as those who came to support our wonderful acts and who continued their support as we resolved to continue the event in the more intimate setting of the JCR."
In their statement, FLY said that the bar manager had offered to reschedule the event. However, they said that they felt this offer was "completely disrespectful to the BME performers who had gathered the courage to perform and shed light on meaningful issues in front of an audience for that night."
They added: "Last night, BME students extended a hand to white students to learn about important issues as racial profiling and the racialized and Islamophobic Prevent legislation through their performances. Instead, a platform for education was willfully ignored, and BME people's labour was demeaned as a side-show."
Jun Pang, a student who attended the event, criticised the "force of white fragility" and "inability of white people to handle jokes about whiteness".
Speaking to Varsity, she added: "Last night showed that white people are fundamentally uncomfortable with seeing BME people take up space on their own terms, speaking out about aspects of their racialized experiences.
"Instead of interrogating the source of their discomfort – their complicity with hegemonic whiteness – some white students decided to complain about the performers' exercise of their right to be heard, denigrating the work of the BME community in putting on the event."
Nandini Mitra, another student, drew links to current discussions surrounding free speech on campus, calling them "farcical at best, dangerous at worst" when they "divert attention away from the instances where free speech is actually threatened".
"Within days of Jacob Rees-Mogg being given the prestigious platform of the Union to espouse pure bile," she said, "BME students are literally silenced and forced out of this space – again – just for daring to point out uncomfortable, poignant truths."
Robinson College has been contacted by Varsity for a statement.