Evaluating the impact of the Ronald Coyne scandal
After footage of Coyne burning a £20-note went viral last year, Cambridge students and residents were spurred to action.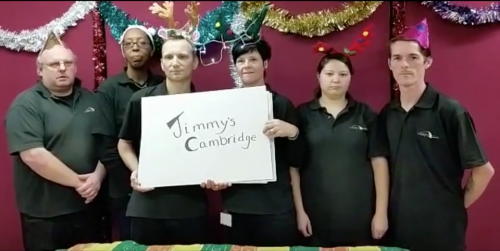 In February 2017, Ronald Coyne caught the attention of the national press when a video emerged of him burning a £20 note in front of a rough sleeper. One year after the incident, Jimmy's Night Shelter has found that the backlash gave an unexpected boost to homelessness provisions in Cambridge.
Barry Griffiths, who works for Jimmy's as their Community, Events and Fundraising Officer, said that when a London press agency first phoned him about the video, he assumed that "someone was making it up". The incident was reported nationwide as emblematic of the worst excesses of wealth and inequality in Cambridge. Yet Griffiths credits the scandal for "highlight[ing]" the severity of homeless in Cambridge, saying that Jimmy's has benefited greatly in its aftermath.
Immediately after the Coyne story reached the media, several JustGiving pages were set up to direct financial support towards Jimmy's. The first, from a student at another university, has raised £4,905 to date. Subsequent fundraisers took place at St John's, Queens', Selwyn, Emmanuel, Pembroke, Peterhouse, and Sidney Sussex, alongside a host of events at other colleges.
The new donations proved far more instrumental to Jimmy's than Griffiths had initially foreseen. With the thousands of pounds raised in the wake of the scandal, Jimmy's was able to establish a new full-time 'street outreach' post, tasked with going out and speaking to individuals who might not otherwise come into contact with Jimmy's services. They estimate that this initiative has brought in around 17 new people over a four-month period.
Griffiths believes that there is "probably more energy to be galvanised through the student body," and would like to see 'homelessness ambassadors' on college JCRs. Nevertheless, he praised students who are already involved as volunteers. While he accepted that Cambridge students do "exist in a bubble" due to academic pressures and "the very nature of what they're here for", he believes the efforts of the past year are evidence that there are still "socially-minded students like anywhere else".