Cambridge commemorates the Holocaust
The town gathered to hear shocking accounts of genocide survivors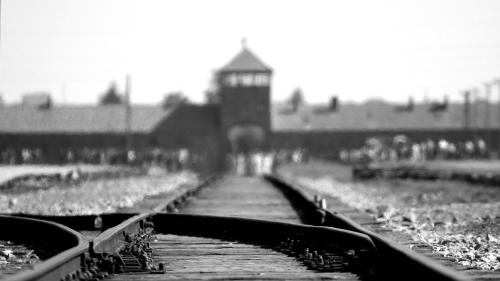 Holocaust Memorial Day on Sunday commemorated the victims of the Holocaust with an exploration of 'The Power of Words' in Cambridge.
A civic ceremony held at the Guildhall came a day after the 73rd anniversary of the liberation of Auschwitz-Birkenau. This year's theme saw emotive speeches and performances addressing discrimination, political speech, and the partnership of words and action.
Eva Clarke, who was born in Mauthausen concentration camp six days before it was liberated by the American army, introduced the event. Her father and 14 other family members were murdered at Auschwitz-Birkenau.
Another speaker, Jo Ingabire, was five years old when the Rwandan genocide broke out in 1994. She spoke of the trauma when her father and three of her siblings were killed when the family was attacked in their home. Jo, her mother, and two of her siblings suffered severe gunshot wounds and spent the rest of the genocide in hiding.
Other speakers included Graham Lewis, who spoke about the negative impact of verbal abuse suffered by disabled people; Peter Lantos, who survived imprisonment in Bergen-Belsen concentration camp and went on to become a top doctor and writer; Daniel Zeichner MP, who spoke about the positive and negative power of political speech; and Elliot Harris, the chairman of Cambridge Calais Refugee Action, who argued that words are 'dead' without action.
Between each speech were performances involving scores of Cambridge schoolchildren. Many of these performances were based on the work of poet Michael Rosen who lost relatives in the Holocaust.
His pieces included haunting choral works and a powerful performance of silent theatre that recounted the story of Rosen's great aunt and uncle who were sent to Auschwitz and never seen again. Young children held placards reading 'shot' and 'gassed'. A young girl recited lines from a poem: "Can you hear the screams of the dying? Can you hear the children crying?"
Holocaust denial apparently survives, even in Cambridge. Last year, flyers were left on car windscreens at the Sidgwick Site referring to notorious Holocaust denier David Irving, who famously sued American professor Deborah Lipstadt for libel over the issue. The flyers also quoted Michael Hoffman, an American conspiracy theorist.
Although Holocaust Memorial Day has passed, Cambridge City Council has planned numerous public events during which the University's students can live up to the example set by the town's residents.
On Wednesday, a film screening and panel discussion about the Holocaust will take place at Anglia Ruskin University. On 7th March, Michael Rosen and the choirs involved in Sunday's event will perform at a fundraiser for refugees and migrants. On 29th March, King's College will be hosting a choir performance and talk commemorating Etty Hillesum, whose diaries documented her life until she was murdered at Auschwitz.