Department for Education corrects statement claiming Toby Young held Cambridge post
The error comes amid controversy surrounding the appointment of Young to the board of the Office for Students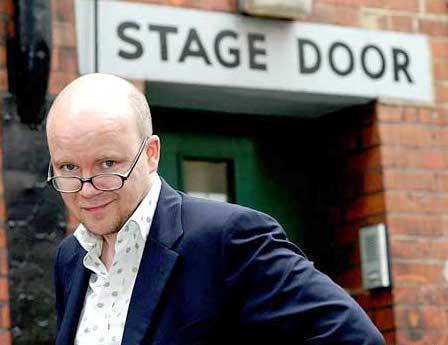 Following criticism from prominent members of Cambridge University, the Department for Education has been forced to correct an earlier statement wrongly claiming that Toby Young held a post at Cambridge. It follows the announcement of his appointment to the board of the Office for Students.
A spokesperson for the Department said in a statement yesterday that Young's experience had included a post at Cambridge University. However, classicist Mary Beard contested the Department's claim in a tweet, saying that Young had only started a PhD at the University. While PhD students do teach some supervisions on a casual basis, 'post' usually refers to an appointed position. Beard suggested that, as a result, the Department was wrong to use the phrase in relation to Young's work.
Information pertaining to Young on the Department for Education's website was later changed to remove reference to a post at Cambridge, instead stating that he had been a "teaching assistant" at the University.
The error follows criticism of Young's appointment from groups including the University and College Union, and Labour's David Lammy, who made reference to comments previously made by Young about working-class students.
The Office for Students (OfS) is a new universities regulator established by the government "to champion the interests of students, promote choice and help to ensure that students are receiving a good deal for their investment in higher education".
It is hoped that the regulator will help to ease the controversy currently surrounding the higher education sector, over issues such as student debt and vice-chancellor's salaries. Last month, universities minister Jo Johnson announced plans to give the Office responsibility for ensuring free speech was upheld by universities.
Other appointees to the board include Ruth Carlson, an Engineering student at Surrey University. Although it legally came into force yesterday, the Office will not begin work until April.
Young, a graduate of Oxford University, has long advocated for the expansion of free schools. Having founded the West London Free School in 2011, he now runs the New School Network.
Young has also courted controversy in the past following comments made as a journalist and on social media. In a 2012 Spectator column, he wrote that the government should "repeal the Equality Act because any exam that isn't 'accessible' to a functionally illiterate troglodyte with a mental age of six will be judged to be "elitist" and therefore forbidden by Harman's Law".
He later clarified that "I'm using 'inclusive' in the broad sense to mean a dumbed down, one-size-fits-all curriculum, rather than the narrow sense of providing equal access to mainstream education for people with disabilities".
In response to the OfS announcement, David Lammy, the Labour MP who criticised Oxbridge's accessibility efforts, said that Young had "slated" working class students. In a 1988 book entitled The Oxford Myth, Young described how the arrival of working class students, known as "stains", had changed the university. He also said the students were "universally unattractive".
Sally Hunt, general secretary of the University and College Union, said that Young was a "Tory cheerleader," and that the OfS had been "dressed up as the voice of teachers" without representation from staff or students.
Responding to the criticism, Young told Metro.co.uk: "All regulatory bodies include a wide range of people, some of whom have worked in the sector being regulated and some of whom haven't. They generally include people with a range of different political views as well.
"So the fact that I'm a Tory who hasn't worked at a university — at least, not since I taught at Cambridge in 1990 — doesn't disqualify me from serving on the board of the OfS."
He continued, "In my capacity as a board member of the OfS I hope to be impartial, objective and fair."