Exclusive: Linda Bellos 'disappointed' by Beard Society ban
The radical feminist was uninvited from speaking at a Peterhouse society event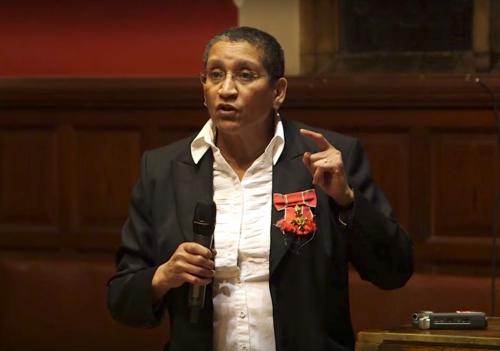 Radical feminist Linda Bellos, who was no-platformed by members of Peterhouse's feminist society, has called for greater openness in discussion of gender issues in an exclusive interview with Varsity.
The Beard Society, which describes itself as a "platform within Peterhouse for the discussion of feminism and the role of women in modern society," revoked Bellos' invitation to speak after she said she would be "publicly questioning some of the trans politics" which "seems to assert the power of those who were previously designated male to tell lesbians, and especially lesbian feminists, what to say and think."
Bellos said that she was "not troubled" by the society's decision, but "disappointed" by it. "I think [the decision] is entirely inconsistent with being at university," she added.  
"We wrap ourselves up in cotton wool lest we get hurt… one goes to university to challenge, to think, to be able to argue back."
Bellos reiterated that free speech is "not just about one's feelings" saying: "we all fought for freedom of speech and we have to maintain it."
She also addressed the proposed changes to the 2004 Gender Recognition Act, which will shift the gender registration process away from 'medicalised' questions to ones of 'self-declaration'. "I'm not accusing anyone," said Bellos, "I am making reasoned arguments as to what I find problematic about the new proposals" and "the new proposals, in my judgement and that of other feminists, could disempower all women.
"I am aware there is a debate going on about proposed changes to the law about gender reassignment," she added, "and I did not wish to walk into a situation where people did not recognise that I was going to be critical. I made my position clear without, I think, being provocative."
In a statement given to Varsity, the Cambridge University LGBT+ Campaign affirmed its support for the Society's decision to rescind Bellos' invitation, saying: "We believe colleges are an institution that have a strong responsibility towards their own members: it is their duty to look out for their welfare, and we are happy to see Peterhouse take a decision in that direction."
"Of course, debate on trans politics is allowed; but that does not mean that colleges should allow speakers that deliberately refuse to acknowledge the often harsh reality that transgender people face"