Religious feuds and hidden nudes: vice-chancellors through the ages
Can Toope perform better than a "hard living, hard drinking" predecessor who was "totally without scholarship or intellectual tastes"?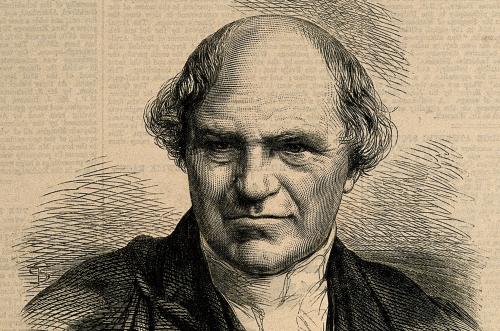 The role Stephen Toope took up this week is a decidedly modern one, with high-flying candidates chosen from an international field, and a probable six-figure salary designed to attract professionals with global standing. But that was not always the case.
The role of vice-chancellor (VC) has changed dramatically since the University's foundation over 800 years ago, when their main responsibility was acting as the chancellor's deputy. The term originated in Cambridge, and candidates chosen were heads of colleges or houses – a tradition which continued until 1992. A trawl through the four hefty volumes of A History of the University of Cambridge, published by the University Press, shows some of the role's quirkiest occupants and strangest responsibilities.
During the Elizabethan era, it became usual to appoint chancellors who were statesmen rather than resident academics, able to act as a figurehead and lobby for the University at a national level. VCs consequently became far more significant, responsible for presiding over the day-to-day running of the institution. Their duties and responsibilities were many, ranging from having jurisdiction in civil proceedings and all criminal ones excepting "treason, felony and mayhem" in the city of Cambridge and one mile around it, having the exclusive right to grant alehouse licenses in the city (until 1835), to opening the Stourbridge Fair every September.
The latter was one of their more pleasant responsibilities, and one "typical of many in its gastric burden" on the VC. The day began with "sherry wine and cake in the Senate House mid-morning," then processing to Stourbridge Common to open the fair, where they "ate several barrels of oysters, and rounded off the day with herrings, pork, beef, a goose, plum and pease pudding and a huge apple pie."
Yet there were more serious aspects to the job, as VC Robert Beaumont learned in the 1560s. A dispute over religious observance led to his public humiliation when his 'processional horse' was shaved and he was accused of treachery by former friends.
Such indignities are unlikely to be a concern for Toope, who is also fortunate to be taking on the job at a time when the position's high salary is a given, which was not always the case. The role used to be very poorly remunerated, with salary dependent on the rarely-increased fees paid by students on graduating, but the prestige of the office meant it was rarely turned down.
The working group who selected Toope will be hoping that he performs better than one of his predecessors from the eighteenth century, Barton Wallop. A master of Magdalene, Wallop was described as a "hard living, hard drinking, sporting country gentleman, totally without scholarship or intellectual tastes."
Toope is also likely to take a more hands-off management approach than some previous VCs who took it upon themselves to personally intervene in city and University life. In 1835, George John Archdale sent his butler to inform local publicans that he wanted them to vote Conservative. Two decades later, William Whewell decided to move some of the Fitzwilliam's nude paintings as, he believed, it "should be possible to pass through the gallery without looking at such pictures."
Unsurprisingly, by the 1980s, there was mounting dissatisfaction with a system limiting the pool of potential new VCs to those already in charge of a Cambridge college, and with the fact their tenure was limited to at most two years. In 1989, the Wass Committee recommended a host of changes to Cambridge's governance – chiefly that VCs should be appointed on a longer-term basis. In 1991 the Regent House decided to adopt this proposal: the next VC would serve a five-year term, with the possibility of renewing it to seven. It also decided that the VC should no longer be head of a college, although they may still be a Cambridge fellow.
Cambridge is now on its 346th vice-chancellor, and today's role – and its holders – are vastly different to those of 1209, or even 1909. Yet, to this day, Cambridge has had as many VCs with the surname 'Gooch' as it has had female ones – two. Some things are slower to change than others