Government suffers defeat in fees vote
The DUP sides with Labour in non-binding vote against £250 tuition fee rise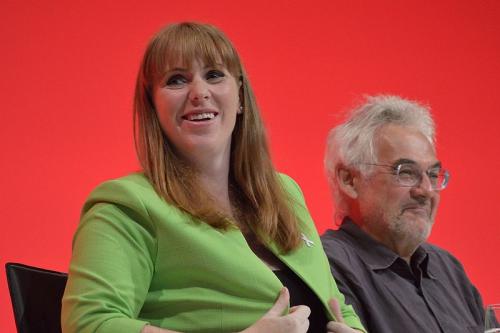 An opposition motion attempting to stop the government from implementing a £250 rise in university tuition fees has passed through the House of Commons.
The motion, brought by Shadow Education Secretary Angela Rayner, was not legally binding, and it is not yet known whether its success will have any impact on government policy. The motion passed without a vote when it became clear that the Conservatives could not command a majority on the matter.
NUS vice president for higher education Amatey Doku described events in the Commons tonight as "very significant."
Writing on Facebook, Doku, the former CUSU President, acknowledged that the the motion was not binding, but said that "the government needs to think carefully about what message it sends to students if they ignore parliament and decide to raise fees regardless."
Writing in Varsity earlier today, current CUSU President Daisy Eyre argued against the "marketisation" of universities, claiming that the proposed raise would be "part of a fees model that now looks totally different to the already controversial model passed in 2010."
The passage of the motion represents a hugely symbolic defeat for the government, as the Democratic Unionist Party (DUP) voted against them for the first time since entering into a 'confidence and supply' arrangement with the Conservatives.
After the the motion's success, Rayner said that the government "had no mandate to increase fees to begin with and if they do not now reverse the fee hike they will be defying the will of parliament in blatant disregard for our democracy."
The government's proposals would have allowed them to raise tuition fees in line with inflation at higher education institutions participating in their Teaching Excellence Framework (TEF). The new system has been controversial, as it requires institutions that opt in to the TEF to meet certain targets before they can charge the increased fees.
In June, Cambridge became one of only eight Russell Group universities to achieve a "gold" rating under the new framework