Regeni lawyer appears in court, faces possible prison sentence
Ibrahim Metwaly Hegazy appeared before prosecutors on Tuesday evening charged with managing an illegal group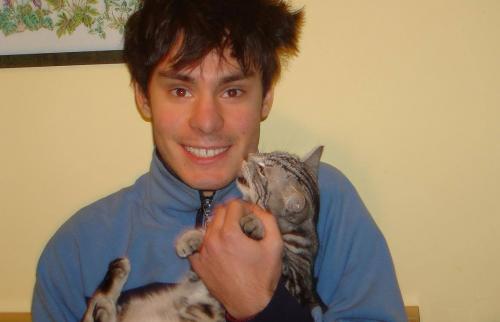 The lawyer investigating the abduction and murder of Cambridge student Giulio Regeni has appeared before prosecutors in Egypt and faces up to five years in prison, it has emerged.
Ibrahim Metwaly Hegazy was reported as missing yesterday, after having last been seen at the office of the Egyptian state prosecutor. He was interrogated on charges of "communicating with foreign entities to harm state security."
Metwaly appeared before prosecutors on Tuesday evening charged with "managing an illegal group, spreading false news … [and] cooperating with foreign organisations." The BBC is reporting that he is being held in Cairo's high-security Torah prison after the Supreme State Security Prosecution ordered he be detained for 15 days pending further investigations.
According to the ECRF, Metwaly's family were only made aware of his whereabouts after his home was raided on Tuesday evening.
He is a central figure in the Egyptian Commission for Rights and Freedoms (ECRF), the group that has represented Regeni's family since the student's murder in January 2016.
Metwaly is also a co-founder of the Association of the Families of the Disappeared, a group for relatives of those who have been forcibly disappeared. Metwaly's own son disappeared in 2013 while working for the the Egyptian Commission for Rights and Freedoms, an NGO based in Cairo.
Speaking to The Guardian, the head of the ECRF, Mohamed Lofty, said, "Ebrahim had intended to speak [at the conference] about his son and deaths in custody following disappearance. He was going to speak about the Regeni case as the iconic example of this."