University begins search for sexual assault advisor
Counselling Service seek to employ sexual assault and harassment specialist, though new advisor will play no part in disciplinary proceedings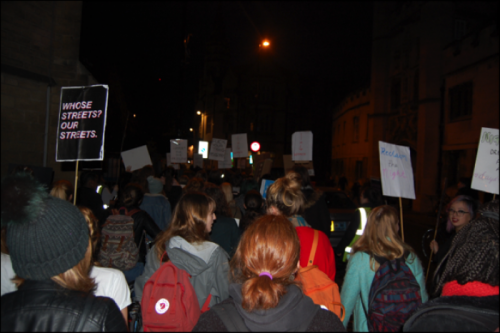 Cambridge has opened applications for a full-time sexual assault and harassment advisor, the first of its kind in the UK.
The new post has been created within the University's Counselling Service in order to "supplement and bolster the advice and support available to a student," and provide a source of specialist help for student victims of sexual harassment or sexual assault.
Earlier this year, Varsity reported on a University survey which revealed that three per cent of the 6,000 participant Cambridge students had reported sexual assault, with female students seven times as likely to have been the victims of sexual harassment, and nearly six times as likely to have been the victims of sexual assault as male students.
The advisor will be required to follow the University's Safeguarding Policy and Procedures when working with students, providing advice on how to access health and other required services, and the channels through which cases may be investigated internally and externally.
As well as student casework, the University says that "networking and service development" are key to the role; the advisor must develop and maintain formal, systematic connection with key partners and stakeholders such as the police, Cambridge Rape Crisis, University boards and colleges. Training will be delivered to students and staff at all levels, and service policies will be systematically reviewed and developed, according to the job description.
However, in a comment to Varsity, a University spokesperson clarified that "The post-holder will not be necessarily trained to the same in depth level in counselling, as it is not a counsellor's post."
"The post-holder will give advice to students about their reporting options, however, the advisor will not be involved in the decision making process of the reporting procedures of the university."
While the advisor will be responsible for explaining internal and external platforms upon which students can raise concerns or lodge formal complaints, their advice will not bind the central Office for Student Conduct, Complaints and Appeals (OSSCA), the University's central reporting body for cases of harassment and sexual misconduct.
Founded in December, OSCCA offers guidance on a range of student issues from exams to intermission, and provides students with the option to submit formal harassment and sexual misconduct complaints involving other Cambridge students, and pertaining to members of staff.
Its establishment represented a significant step towards the University proactively addressing harassment and sexual misconduct in Cambridge; prior to its introduction, no formal universal disciplinary body existed in the University, leaving the welfare of students at in the hands of of individual colleges, many of which still lack formal harassment and misconduct policy.
In April, Varsity reported that the OSCCA process still allows for inconsistencies in treatment between colleges, and that much confusion surrounds the disciplinary process, largely due to a profound lack of information provided by OSCCA to the University community.
The University maintains that excluding the new advisor from involvement in all OSCCA proceedings "will enable students to seek advice without worry that they may be required to formally report on what has happened to them".
Speaking to Varsity about the new position, CUSU women's officer Lola Olufemi described it as "a supportive role to be combined with policies specifically tailored towards tackling sexual assault."
"It's a hugely important step forward in envisioning an institution free from sexual violence because it acknowledges that there is a problem." Olufemi described the hiring of an advisor as a "slow shift in the University's institutional culture."
In the Mail on Sunday's report on the new role, Frank Furedi, emeritus professor of sociology at the University of Kent, criticised it, arguing: 'once you create the myth that universities are dangerous places as far as harassment is concerned, then people are much more likely to interpret behaviour as harassment, whatever the intent."

Olufemi denounced this criticism, saying: "I find it bizarre that a role designed to support survivors through traumatic and violent experiences is being criticised. There is reams of data that shows us that sexual assault at universities is happening at dangerously high levels."
"The experiences of survivors is not a 'myth,'" she added. "In order to make universities safer for women and non-binary people especially, sexual violence must be acknowledged and tackled head on through a variety of measures."