Cambridge student on board of 'Tory Momentum'
The new organisation, Activate, aims to engage young people in right-wing politics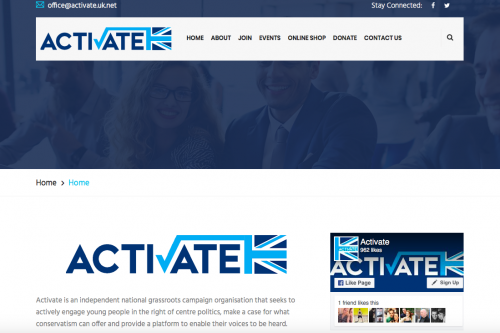 A Cambridge undergraduate has joined the board of Activate, the new grassroots organisation aimed at engaging young people with right-wing politics.
Gergely Horváth, a Land Economist at Fitzwilliam College, is acting as the East of England Representative for the group, dubbed the 'Tory Momentum'.
An incoming Cambridge student, Luke Ibbotson, also served on the board briefly, before quitting less than 48 hours into his new post.
Activate, which only launched on Monday, state on their website that they are "an independent national grassroots campaign organisation that seeks to actively engage young people in the right of centre politics".
The group is led by Gavin Markwell, a Tory councillor in West Sussex, though it has no official links to the Conservative Party.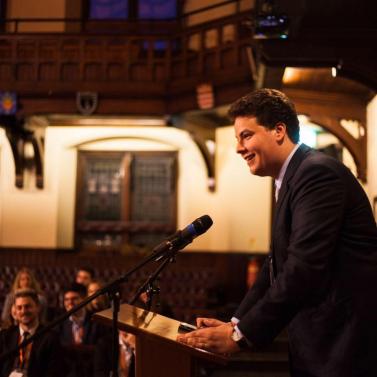 Speaking to Varsity, Horváth said that he joined Activate at its inception "because I want to see our party counter the economic and social narratives by Corbyn and Momentum. The youth are not stupid, or 'brainwashed', and the Tories do not actually want to harm anyone, but if we continue to let Labour and its affiliates say that we do, a generation will lose any sense of ideological plurality."
Though not wanting Activate "to use the same disgraceful methods and ideological warfare" as Momentum, Horváth said that he hoped it would be able to engage young people in politics in the same way.
He said they wanted to do this "by talking about issues that are actually important to them: how to get on the housing ladder, solutions to the sustainability of an NHS, regional convergence, jobs and universities."
Activate has already come in for some derision for the quality of its social media output. In one tweet, now deleted, they shared a meme showing Jeremy Corbyn standing in front of the Labour slogan 'For the many, not the few', followed by Star Wars character Admiral Ackbar saying "it's a trap".
It was captioned with "#meme #retweet #rt".
Asked what he made of the mocking reception, Horváth was bullish, saying that "We have not officially launched yet, either nationally or locally. The attention, while negative at times, is a good sign. People are yearning for a change of attitude from Tories, and we are giving it to them. It might start slowly, it might be mocked early on, but we are not going to give up."
"Momentum and their far left allies might think they can kill an organisation in its cradle, but the only thing we took away from that is how afraid they are of actual competition. Rome was not built in a year, and we are in no rush."
In a statement to Varsity, Cambridge University Conservative Association said "This is clearly a well-intentioned campaign. We have received no communications from the Activate 'board' to date. We hope the quality of their memes will improve over time and we wish them luck in their endeavour."