St Andrew's Street evacuated after 'suspicious package' reported
The police destroyed a suitcase during Cambridge second's bomb scare in two months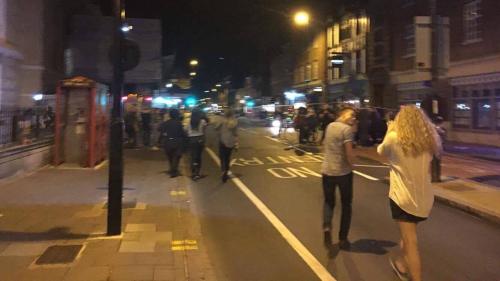 Police evacuated much of St Andrew's Street yesterday evening, following reports of a suspicious package at All Bar One.
Officers were called at around 8.50pm. They placed a 100 metre cordon around the bar, and the area was evacuated.
A police spokesperson confirmed that Explosion Ordnance Disposal had attended the scene and destroyed the package, a suitcase, which was found to contain clothes. The cordon was lifted at around 1:15am.
The fire service and ambulances were also in attendance.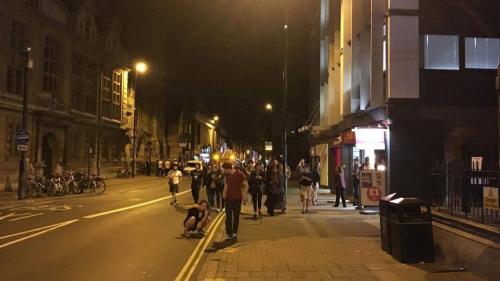 One eyewitnesses, who had been out at The Regal Wetherspoon, told Varsity that "the music abruptly cut out and the lights came on" at 10.15pm. They said this was followed by an announcement that the building was being evacuated "'due to unforeseen circumstances'".
"When we reached the exit there were loads of people downing drinks and piling out onto the street", the eyewitness said, adding that when they got onto St Andrew's Street, "we were shocked to realise that the whole area had been cordoned off – from Spoon's all the way down to past Sainsbury's".
"My friend asked a police officer if it was a bomb scare," they continued, "to which he replied 'something like that', but wouldn't give any more information. They wouldn't let us go in the direction of Pembroke Street, so we had to duck under the police tape and head past Downing [College]. The Prince Regent, down the road, got a lot of business."
The incident follows another bomb scare in June, when police evacuated King's Parade and a bomb squad was called in after a briefcase was left outside Great St Mary's church. The briefcase, which was destroyed, was found to have contained books.