Zeichner resigns from Shadow Cabinet over Single Market
Cambridge MP has left the Labour frontbench in order to defy the party whip over EU amendment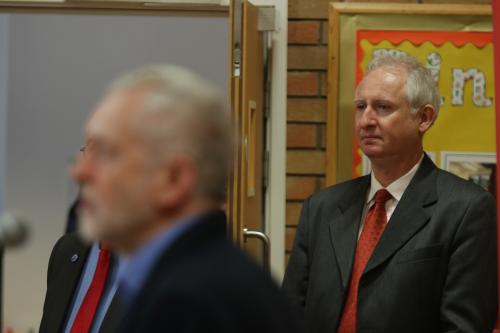 Daniel Zeichner has resigned from his position as Shadow Transport Minister in order to vote for an amendment to the Queen's Speech in support of the European Single Market.
Zeichner, who described himself as a "passionate pro-European", said that he was resigning with "great regret" but that his position on Europe "has always been clear."
He added that he had "promised the people of Cambridge I would stick to my principles and I would do right by our city," and said this meant "doing all I can to oppose the Tories' extreme Brexit."
He said he would continue to "make this case, and the case for the many progressive, radical Labour policies in our manifesto to transform our society, from the backbenches."
The amendment, which had been put forward by Labour MP Chuka Umunna, advocated remaining within the Customs Union and Single Market, as well as establishing "clear protections for EU nationals living in the UK now".
Zeichner had held the post of Shadow Transport Minister since September 2015, shortly after being elected as the MP for Cambridge.
He was re-elected as Cambridge's MP in this month's election, increasing his majority significantly from 599 votes to 12,661.
He had stressed his pro-European credentials heavily during the campaign, emphasising that he had voted against the Labour whip in opposing the triggering of Article 50.
Speaking to Varsity at the time, he said: "You're never going to shift the 30-40% who want a 'little England'… But I'm an optimist; we can stay, if not in the European Union, at least very close. I want a soft Brexit – so soft that, to all intents and purposes, it's not Brexit at all."
Cambridge had one of the highest Remain votes in the country in last year's referendum on Britain's membership of the EU, with 74% of voters opting to Remain