Cambridge academic criticises gender attainment gap in History tripos
Academic speaks out against disparity in success between men and women in the History Tripos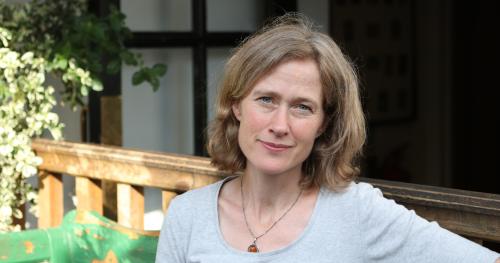 An academic from the Faculty of History has spoken out on the need to narrow the attainment gap between men and women in the History Tripos at the University of Cambridge
In an interview on Radio 4, Dr Lucy Delap, who specialises in gender and Modern British History, discussed the reasons for which male undergraduates are more likely to graduate with a first class history degree than their female counterparts.
She argued that the issue can be seen as the partial result of "wider cultural factors that problematise ideas of female authority", which is visible in even the most mundane aspects of life at the university: "If you look at something as simple as the art on the walls, they're often men, by men, and often white men."
According to Dr Delap, "a more plural environment could encourage a wider range of people being able to imagine themselves as powerful and successful figures."
Dr Delap recently made headlines when she revealed that historians at the University are encouraged not to use words like 'genius' and 'flair' in their lectures because they are associated with masculinity. She told the Telegraph that such words "have a very long intellectual history" which links them with "qualities culturally assumed to males", which can make it hard for women "to see themselves in those categories".
Dr Delap has faced a great deal of Twitter abuse, as well as encouragement, since making her comments, which she defended in a statement to Varsity, professing herself to be "astonished that a news story about how the Tripos has systematically, for many years, under-rewarded bright women, has become a story about possible disadvantages that men might suffer."
She added: "Apart from Oxford, no other history department in the UK shows the pattern of women's underperformance that is visible in Cambridge."
Dr Delap is not alone in raising such concerns. Speaking to Varsity, the Chair of the History Faculty, Dr Lawrence Klein, and the Academic Secretary, Dr Sarah Pearsall, stressed that the "differences in performance between men and women on Tripos have been a matter of concern to the Faculty of History for a long time, long before Tripos reform really got going."
The Faculty has already introduced a number of small-scale reforms, from 'unconscious bias' training for examiners to this year's Women in History dinner, the latter seeking to provide the alternative role models that Dr Delap noted were missing.
It is now looking to introduce more sweeping changes to the style of assessments. Dr Klein and Dr Pearsall said that the Faculty is "aiming to vary assessment, by supplementing exams with such instruments as long essays, take-home exams, even revised supervision essays, as well as group projects and oral presentations."
They explained: "The reason to vary assessment is to allow different kinds of intellectual strength to have a place in the overall assessment."
There may also be radical reform to the teaching offered by the History course, to give History students, whose teaching is currently delivered principally through lectures and supervisions "more experience of classes and seminars". This would, Dr Klein and Dr Pearsall said, "make education in History in Part I more 'social', with components that involve discussion and indeed collaboration among students."