Cambridge to host BBC election debate
The BBC has announced plans to broadcast its set piece election debate from the city on 31st May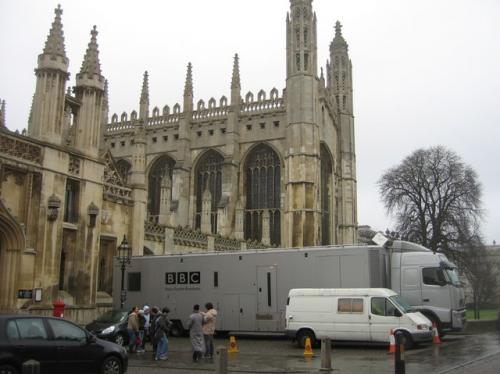 The BBC has today released details of its planned coverage of the general election, which is to include a live debate held in Cambridge.
The programme, to be held on 31st May, will feature representatives from seven parties: Conservative, Labour, Liberal Democrat, SNP, Plaid Cymru, Green Party and UKIP.
Broadcast live on BBC 1, the debate will be moderated by BBC news presenter Mishal Husain.
Further details of the debate, including its venue and the names of party representatives, have yet to be announced.
The BBC also announced plans for a Newsbeat Youth debate, where representatives from the seven main parties will speak in front of an audience of 16-34 year olds.
Theresa May and Jeremy Corbyn are to appear in a BBC Question Time special, where they will answer audience questions in separate consecutive slots.
The BBC has had to work around an announcement made by Theresa May that she would not participate in a televised head-to-head election debate with Jeremy Corbyn. Corbyn responded by announcing his own refusal to participate in a head-to-head debate without the Prime Minister.
Jonathan Munro, head of BBC Newsgathering, said: "It is firmly in the public interest for audiences to hear from those seeking election. We know they connect with these formats because they are a public moment to focus on and audience members from all across the country get the chance to ask politicians their own questions."