Snap election – what does it mean for Cambridge?
As Britain readies itself for its third major vote in as many years, Varsity breaks down the implications for Cambridge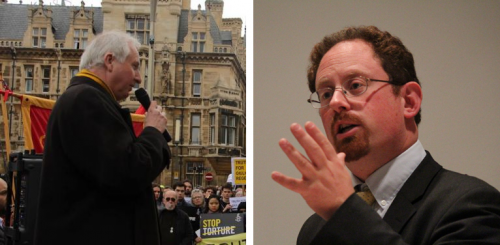 Defying all expectations, Theresa May has called a snap election to be held on the 8th of June. The campaigning period begins as soon as Parliament ratifies the decision, but some student politicos have wasted no time in starting their recruitment. Varsity examines how it will affect Cambridge, the University, and students.
Labour and the Lib Dems are the big contenders
Since 1997, Cambridge has been a battleground between Labour and the Lib Dems. The Lib Dems gained it from Labour in 2001 and quickly turned it into something of a stalwart, until 2015 when Julian Huppert, although still personally well-regarded, suffered from the nationwide collapse of the Lib Dem vote and lost narrowly to Daniel Zeichner, by just 599 votes. The Lib Dems have recovered substantially since the EU referendum, and Huppert, who is once again the Lib Dem candidate, has a very good chance of unseating Zeichner in this new bout. Zeichner adopted a defiant tone in his response to the announcement, but he has reason to be concerned.
Now is the time to put differences aside, unite our party and kick out this vicious Tory government which is tearing our nation to shreds.

- Daniel Zeichner (@DanielZeichner) 18 April 2017
Cambridge MP Daniel Zeichner responded to the announcement with a fiery attack on the government
Europe will be a major issue
Cambridge had one of the strongest Remain votes in the country last year, just short of 75 per cent. The vast majority of academics are pro-EU and believe that Brexit will damage the higher education sector. This might benefit the Lib Dems, who have the firmest pro-Remain position of any major party, though local Labour MP Daniel Zeichner has also identified himself with Europe and pro-European sentiment, defying his party's whip to vote against the Brexit bill. Europe will also matter because...

The city will still be full of students
By the time of the EU referendum, most students had left for their home constituencies. But in this general election, almost all will still be in the city, and will likely register to vote here rather than by post or proxy at home. The University's 20,000 students are overwhelmingly pro-EU, and this issue might dictate their votes.
No boundary changes
The boundaries of the constituency of Cambridge are due to change under the 2018 boundaries review. This election, however, will be held before these changes have been made. Opponents of the changes, particularly Cambridge Momentum, had been concerned that boundary changes in Cambridge would disadvantage the Labour Party, because they are to be based on the electoral register from the 1st of December 2015, and many students do not register to vote in their university's constituency so far in advance. It also means that Homerton students will vote in the safe South Cambridgeshire seat, currently held by Heidi Allen MP (Con).
Excited at the chance of a General Election. So much more to do for Cambridge, and a real chance to change the future of the country! #fb

- Julian Huppert (@julianhuppert) April 18, 2017
Julian Huppert sounded an upbeat tone in his response
As a result, Cambridge constituency is likely to show up in the changes as having fewer voters than it actually does, and its boundaries will expanded into the more Conservative-inclined areas around the outside of the city. However, this will no longer affect this election; and if Labour wins the election, boundary changes may be redrawn in a way more favourable to them.
This is terrible for students
June 8th is right in the middle of all of our exams. For many students, this is the third year running of historic elections during exam season. Hold on to your hats