University to invest £87,000 to tackle harassment
The money will be invested in a number of schemes to support those who have experienced harassment and sexual misconduct and to raise awareness of consent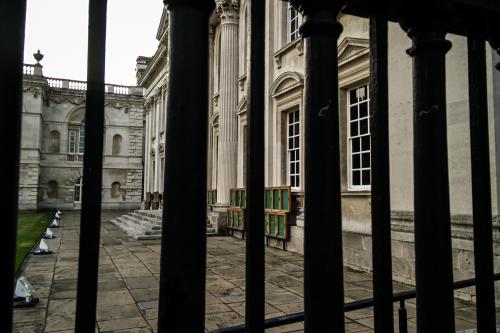 The University is to boost spending on student welfare by £87,000 in the coming year in order to clamp down on harassment and sexual misconduct.
The increase is to be enabled by a grant from the Higher Education Funding Council for England as part of a £2.45 million initiative being implemented across the Higher Education sector to encourage a "zero-tolerance approach" to sexual harassment.
Among the programmes on which the University intends to spend the money are online training to raise awareness of consent, and the 'Intervention Initiative', which seeks to educate students on spotting and acting to prevent incidents of harassment.
The grant will also be used to fund a service providing emotional and practical support for those subjected to harassment, including survivors of sexual assault. The University intends to introduce an anonymous reporting system in order to make it easier for students to inform it of incidents which take place. Cambridge Rape Crisis is to train staff at the University and in colleges to help survivors of sexual assault.
Pro-Vice-Chancellor for education at the University of Cambridge, Professor Graham Virgo, said: "Providing students with a safe environment has always been a priority at the University of Cambridge. In order to allow our students to thrive, and take full advantage of the world class education Cambridge offers, our community must remain one where all students and staff are safe and protected from any form of violence, sexual harassment or hate."
He thanked the HEFCE for the financial support, which he said "will allow us to build on work to ensure our students receive the appropriate advice and services to support their mental health and wellbeing.
He added: "We recognise there is more to do to tackle these complex and important issues effectively and make sure that discrimination is a thing of the past. However, this funding will help us take a significant step forward in embedding a culture of zero-tolerance to all forms of abuse and discrimination."
Cambridge University Students' Union Women's Officer Audrey Sebatindira said: "The prevention and support work will build on the awareness raising around consent and culture change work by CUSU, clearly demonstrating to students that the Collegiate University takes allegations of harassment and sexual misconduct very seriously and is putting in place the right support for victims."
The grant follows the introduction of a new code of conduct for dealing with allegations of harassment and sexual misconduct by the University earlier in March. Under the new system, penalties can be provisionally imposed upon students accused of harassment, and the University is empowered to hold investigations into alleged incidents and impose sanctions accordingly