University urged to 'make clear its relationship' with 'pro-Assad' conference
A group of Syrian organisations have released a statement expressing their concerns about a conference at which Rowan Williams, Master of Magdalene College, is due to speak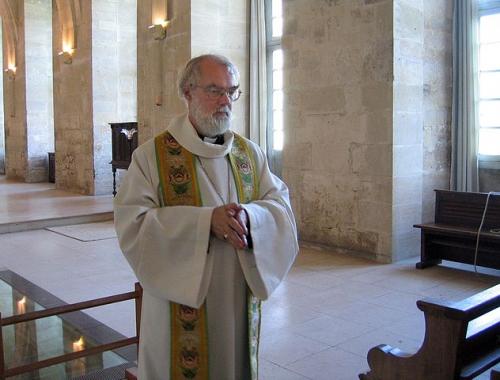 Members of the University have received criticism from a collective of Syrian organisations over links to an allegedly 'pro-Assad' conference.
Current and former members of the University are, according to the statement, due to attend a two-day conference organised by the European Centre for the Study of Extremism (EuroCSE). The conference, entitled 'Six Years On: From Destruction to Reconstruction' is to be held on the 5th and 6th of April in Westminster. Publicity material for the conference states that it "seeks to kick start the creation of an effective dialogue, by promoting national reconciliation across Syria."
However, in their statement, the Syrian organisations claim that EuroCSE "appears to exist primarily to spread propaganda for the Assad dictatorship." They express concern that EuroCSE's founding director, Makram Khoury-Machool, who is listed as a speaker at the conference, might be looking to exploit his connections to Cambridge and the University as a means of legitimising the organisation. Khoury-Machool has a profile on the website of Churchill College, after participating in a 'Faith in Politics' conference held by the college's Archive Centre in 2013.
The statement goes on to highlight what it claims to be "direct links" between the Assad regime and other speakers at the conference, who include the Syrian Minister of State for National Reconciliation Affairs, Ali Haidar. As general secretary of the Syrian Social Nationalist Party, he is accused of marshalling a 6,000-8,000 strong "militia" in support of Assad.
Also billed to speak at the conference is Rowan Williams, the former Archbishop of Canterbury and current master of Magdalene College. Williams is one of several high-profile patrons of EuroCSE, alongside former Labour leader Neil Kinnock, and spoke at the organisation's launch event last December.
The statement concludes by asking the University to "publicly make clear its relationship" with EuroCSE and Khoury-Machool, as well as urging "those involved with the groups who do not share the objectives of this conference to publicly distance themselves from it."
The statement was published on the Facebook page of the Rethink Rebuild Society, which is based in Manchester. According to its page, the group "works towards improving the lives of Syrians in the UK and in helping them become positively established within British society." They claim to "champion the innocent Syrian men, women, and children who have been targeted by the brutal Assad regime." The other nine signatories of the letter comprise national and local advocacy and community groups for Syrians living in the UK, as well as organisations promoting peace in the country.
Haytham Alamwi, who signed the statement on behalf of Rethink Rebuild, told The Tab he was confident that Rowan Williams did not personally support Assad: "I had the pleasure of meeting him at a panel discussion about refugees in Cambridge earlier this year and felt that he shares with us the importance of solving the root cause of the conflict in Syria.
"I have shared my concerns with Lord Williams and he assured me that he does not intend to give the regime a free pass in the upcoming conference. But my concern is that his involvement in the conference gives it an appearance of legitimacy when it is clearly being used to promote members of the Assad regime."
Khoury-Machool has fiercely rebuffed claims or propaganda. He told Varsity that the conference "is about resolving extremism, avoiding reactionary politics and propaganda, and therefore it is about establishing mature responsible dialogue, understanding, fostering tolerance and paving a way for reconciliation and peace."
He added: "Mediation is necessary in conflict resolution and as intellectuals we feel responsible for our societies and believe that our conferences are a form of Track Two Diplomacy."
He also noted that a similar conference, held by EuroCSE last December on the political situation in Turkey, had utilised the same technique of bringing "opposing views" into discussion, and had met with success: "despite initial reluctance and disbelief, this opened up a dialogue."
Asked about the call for clarification of the University's relationship with Makram Khoury-Machool and EuroCSE in the open letter, the University told Varsity: "Makram Khoury-Machool has no current affiliation with the University of Cambridge, and is not a member of any College. EuroCSE is in no way connected to the University of Cambridge."
This article was updated to include comment from Makram Khoury-Machool