What does the president do for you?
Aoife Hogan sheds some light on the role and the recent history of the CUSU presidency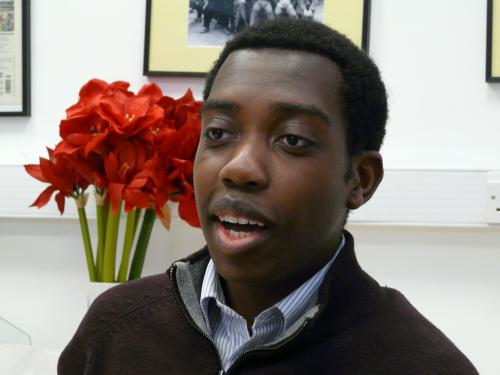 The elections for positions on the CUSU committee kicks off today, and all eyes are on the presidency. But what does the CUSU president actually do?
The CUSU president fulfils the general duties of a Sabbatical Officer, leads policy development and is the primary representative of the student body to the University and beyond. They manage the general manager and Sabbatical Team and chairs the CUSU Board of Trustees. As a University Councillor, the president is also a trustee of the University, in addition to leading the Union development team and acting as an "ex officio" member of the Elections Committee. The CUSU Constitution also makes the president "the Principal Financial Officer of the Union" – something like First Lord of the Treasury.
Past elections have tended to be plagued by voter apathy. In 2016, Amatey Doku earned 1,671 of a total 3,073 votes cast for president, outdoing his nearest rival, Angus Satow, by more than 1,050 votes. However, voter turnout was only 15.7 per cent. This reflected a drop from the previous year, when 4,005 votes were cast, electing Priscilla Mensah as president. Mensah faced no serious opponent, easily defeating a joke campaign by Footlights Smoker performer Milo Edwards. In 2014, Helen Hoogewerf-McComb was uncontested for the post, though 1,089 of a total 2,675 votes were cast to re-open nominations. 
Possibly this low engagement is the result of disillusionment with CUSU's ability. The 2016 National Student Survey revealed that only 37 per cent of Cambridge respondents described themselves as "satisfied" with their student union. A further 38 per cent said they were neither satisfied nor dissatisfied with CUSU. However, it is worth noting even the participation rates of the last few years are high by comparison with other UK universities
Comprehensive elections coverage
The latest news and analysis on the CUSU Elections, all in one place.
Visit Varsity's Elections 2017 hub.