University accepted over £6 million from wanted Ukrainian oligarch
Dmitry Firtash began donating to the University in 2010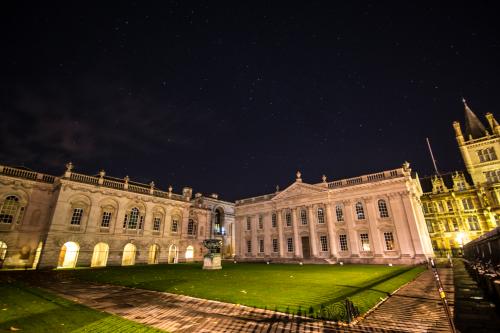 The University of Cambridge accepted over £6 million from a Ukrainian oligarch who is wanted on criminal charges in two jurisdictions.
After an Austrian court approved Dmitry Firtash's extradition to the United States in a bribery case this week, the businessman was arrested on a Spanish extradition warrant.
The FBI has accused Firtash of being a pivotal member in a criminal group which bribed Indian government officials in order to secure a titanium extraction permit in the country. In 2013, a US grand jury indicted Firtash and five others, including a member of the Indian parliament, on suspicion of these charges. Firtash is also wanted to stand trial for money laundering in Catalonia.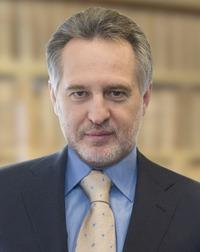 The oligarch denies the allegations and his lawyers maintain US allegations against Firtash are politically motivated due to his Russian ties.
His London-based charity, the Firtash Foundation, donated £4.3 million in 2010 to the University of Cambridge, in order to set up a course in Ukrainian studies, establishing an endowment funds for the course and finance a senior lecturer's post.
Firtash also made donations between 2010 and 2012 to the University to provide financial aid for Ukrainian students doing masters degrees at the University.
In 2011, the University made Firtash a member of the Guild of Cambridge Benefactors. Positive Investment Cambridge group protested the "inadequacy of current mechanisms in place to review donations the University receives as well as the investments it makes."
In 2012, the oligarch received the University of Cambridge Chancellor's 800th Anniversary Campaign Medal for Outstanding Philanthropy, according to his foundation's website.
In 2013, the Firtash Foundation had donated £1.95 million to finance a lecturer's post. A spokesperson for the University said, however, that this money was frozen after the arrest "until legal proceedings are completed".
The spokesperson further stated: "The benefaction from the Firtash Foundation is used solely for educational purposes and the foundation has no influence over its allocation.
They added that the benefaction "was fully investigated and approved by the university's advisory committee on benefactions."
Robert Barrington, of Transparency International UK, a global anti-corruption movement, told The Times: "Making donations to prestigious institutions has become a standard way for oligarchs to launder their reputations.
"It's widely accepted that there are gaping loopholes in how the UK's anti-money-laundering procedures function in relation to schools and universities.
"Cambridge should be thinking long and hard about whether it should have accepted this money."