Cambridge NUS fee set for dramatic increase
CUSU's affiliation fee for 2016-17, projected to be £250, has instead been calculated at £5,765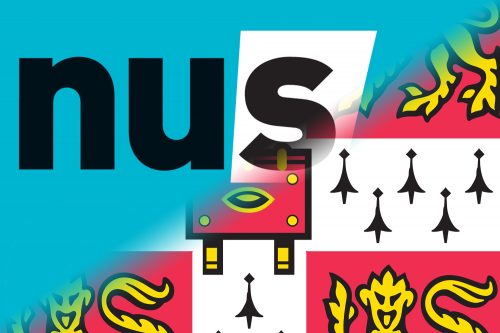 CUSU's affiliation fee to the National Union of Students (NUS) for 2016-17 has risen from a projected £250 to £5,765.
The staggering increase is especially significant given the referendum on disaffiliation from the NUS in Easter Term of the last academic year, in which Cambridge students voted to remain affiliated with the national union.
According to notes attached to the agenda for the forthcoming CUSU Council, the NUS informed CUSU "at the time of the referendum" that the affiliation fee for 2016-17 would be £250.
But early in 2017 CUSU claimed that they received an invoice from the NUS explaining that the fee had been re-evaluated following an internal review and would stand at £5,675 for the year instead, as a result of a reinterpretation of CUSU's 'block grant'.
They note that the committee charged with setting affiliation fees has suggested that the fee in 2017-18 might be as high as £9,500, though this cannot be calculated with any certainty owing to a forthcoming motion on changing the method by which the fees are set.
CUSU President Amatey Doku, seconded by the Union Development team, has put forward a motion that CUSU provisionally agree to pay the increased fee, but resolve "to negotiate and and vote accordingly at National Conference to reduce the affiliation fees for next year".
He has also proposed that it resolve to "revisit and debate our affiliation to the NUS at or before the setting of the CUSU budget for 2017-18 in Lent I, after NUS National Conference in April". This vote would take place within CUSU Council.
However, the revelation may stoke new demands for a full student referendum given the importance of CUSU affiliation fees to the debate in Easter. At the time of the referendum, Varsity revealed that CUSU had omitted a number of NUS-related expenses from their campaign information on the cost of NUS affiliation.
The notes express an intention not to hold any vote before the National Conference in April, on grounds that "CUSU Council, and by extension, the student body do not have enough information about next year's affiliation fee to make an informed decision on our affiliation to the NUS" before then.
Asked about the fee hike, CUSU President Amatey Doku told Varsity: "CUSU does not get a 'block grant' in a conventional sense like other Universities and we also receive affiliation fees from Colleges. That has meant that for years we have expressed our incompatibility with the way the NUS sets its funds, since our funding arrangements are so different to other Universities."
He said that he was "unsure" if other student unions had experienced similar increases in their fees.
He concluded: "I am fully confident that we will be able to negotiate a deal and use our influence and delegates to challenge the fee and provide Council with a firm agreement on the fees set for next year. Council with then have the option, after national conference, to approve continued affiliation, reject it, or take it to referendum."
This article has been corrected to reflect the fact that no course of action has yet been agreed by CUSU