Protest group claims responsibility for rock thrown through lecture theatre window
An e-mail circulated by the Course Co-ordinator for the lecture which was interrupted yesterday said that the incident 'appears' to be deliberate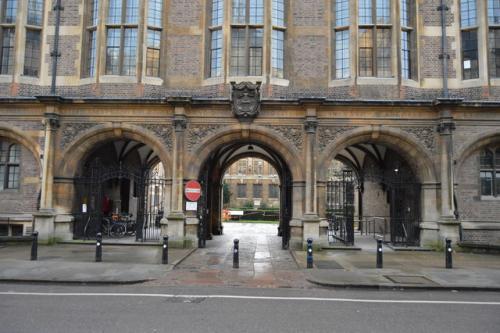 A protest group has reportedly claimed responsibility for the hurling of a rock encased in duct tape through a window of the Biffen Lecture Theatre on Downing Site.
The incident, which took place on Tuesday morning, briefly interrupted a Part IB lecture on Cell and Developmental Biology.
Around ten minutes before the end of the lecture, a window at the back of the theatre suddenly smashed, apparently littering much of the back row with broken glass.
A student present at the incident told Varsity that after the window broke, one of the attendees of the lecture got up and identified the object responsible as a rock.
The rock was apparently around the size of a fist and wrapped in duct tape.
The lecturer is purported to have responded by joking about the rock being a comment on his lecturing abilities.
The lecture soon continued, but some students were reportedly left shaken by the event. It is unclear if anyone was injured. The perpetrator is as yet unknown.
The Course Co-ordinator for 1B Cell and Developmental Biology, Dr Cahir O'Kane, sent round an email to students following the incident, expressing concern for their welfare and revealing that a protest group has claimed responsibility for the attack: "I would like to express my shock at the incident this morning. 
"To my knowledge, no-one was hurt and I am thankful for this. However, having viewed the scene after the lecture, it is clear that there could easily have been injuries from flying glass fragments."
He suggested that the incident is likely to have been a deliberate attack on the University: "You may be speculating that the incident was deliberate and not accidental, and this appears to be the case.
"While I can not say more while the investigation is ongoing, we have had a claim of responsibility from a protest group. The overt target seems to have been the University as an institution, and not the CDB class, the Genetics Department, the student body, nor any group of students or staff."
The University security are investigating the incident.  
Varsity has contacted the University for comment.