Cambridge ranked eighth most international university in the world
Times Higher Education study reveals thirteen UK institutions in the top fifty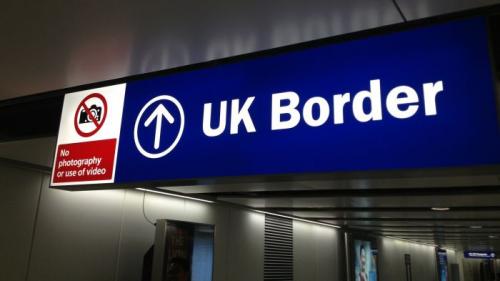 A report published by the Times Higher Education (THE) has revealed that Cambridge is the eight most international university in the world.
The study, which ranked 150 institutions in 22 countries, assessed universities based on four criteria: proportion of international students, proportion of international staff, journal publications with at least one international co-author, and international reputation (according to the opinion of selected academics).
The UK performed particularly well in this year's study, taking thirteen places in the top fifty, including five in the top ten. Imperial College London was the highest ranked UK institution, in fifth position, followed by Oxford (6th), Cambridge (8th), UCL (9th), and the LSE (10th).
Overall, the UK has the highest proportion of international students of the nations which appear on the list, with 38% of students coming from overseas. By this measure, the LSE, where 70% of students come from abroad, is the most international university in the world.
The US, which dominates most university league tables, making up six out of the top ten in the overall THE World University Rankings, noticeably lags in the international league table. No American institutions feature in the top 20, with the highest ranked university being MIT in a lowly 22nd place.
This ranking reflects concerns expressed by the Association of American Universities that the US may lose its status as the "prime destination for the most talented students and researchers", which could help competitors overtake the US as the world leader in the provision of higher education.
Switzerland, meanwhile, emerged as the frontrunner for international outlook, as two Swiss institutions, ETH Zurich and École Polytechnique Fédérale de Lausanne took the top two spots.
Commenting on the UK's performance, Phil Baty, THE World University Rankings editor, said,  "our data and conversations with universities also show that internationalisation is a key part of UK institutions' strategies to attract the best students, scholars and staff, create the most effective and engaged teaching environments and produce the best research."
Even so, Baty warned about the danger that changing policy towards immigration in the UK and the US threatens the position of these countries at the forefront of education, saying, "restrictions to the mobility of academic talent in these countries will inevitably harm their position, while other countries welcome talented immigrants with open arms, and their universities strengthen."