Revealed: Trinity and Jesus May Balls offering below the minimum wage
Advertised contracts fail to take account of unpaid hours pushing wages below the minimum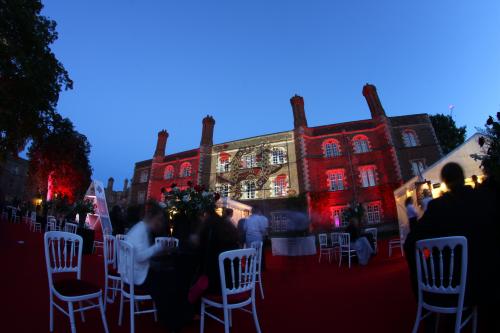 A Varsity investigation has found that employment contracts advertised on both Jesus and Trinity May Ball websites would, in terms of real hours worked, pay below the National Minimum Wage of £5.60 per hour that will come into force this year.
● Unpaid hours and changes in the law were overlooked by committees
● Jesus has changed its advertised contract following Varsity investigation
● Significant disparity in wages between events
● No college event offers above the living wage for workers
May Balls occur at the end of Easter term and offer students a chance to enjoy themselves after the stress of exams. They come with a hefty price tag, with the most expensive tickets last year selling at £380 for a pair. But for many, they are an opportunity to earn some much needed money at a University that normally discourages students from working during term-time.
Trinity's May Ball website advertised a lowest wage of £61.05 for eleven hours work, equivalent to £5.55 an hour, while Jesus offered £70 for a ten hour shift with two unpaid thirty minute breaks. As rest breaks are not legally included in working time, this was equivalent to £7.77 per hour for a nine-hour shift.
However, the employment description on Jesus' May Ball's website required workers to attend a two-hour training session, and arrive at the Ball three hours before their shift "for sign-in, a walk-through of the grounds, briefing, training, and to help in the final set-up for the ball". When this time is included, the hourly rate offered would fall to £5 per hour.
Speak to Varsity

We would like to hear from students who have worked a May Ball or June Event, whether it was good or bad, to ind out more about working conditions. If you have, and would like to discuss what the experience was like, please contact the Varsity intermission investigation team at: investigations@varsity.co.uk.

Please give your name, the year you worked, the event you worked at and an outline of your experience working. All submissions can be made anonymous on request
Varsity has seen employment contracts suggesting it is standard practice at a number of May Balls to require workers to arrive early for their shift.
Advice on the government website suggests time spent "training and travelling to training" must be paid for, as well as time spent "at work and required to be working, or on standby near the workplace". Under these terms Jesus' contract would be in breach of the National Minimum Wage Act 1998.
Trinity's £5.55 wage is equivalent to the current minimum, but will not be in time for the Ball in June, even if contracts are signed before the rise to £5.60 coming into force in April.
Zoe Adams, a PhD candidate at Pembroke College specialising in labour law, told Varsity:  "It is not legal or moral to pay them less than the April 2017 rate even if they sign the contract now".
Adams explained: "The calculation of what must be paid is based on what is called the 'pay reference period.' This refers to working time, such that it is irrelevant if the contract is signed before the new rate comes into force.  What matter is when the work is done."
Breaching National Minimum Wage Regulations can have severe repercussions. In 2015 an investigation by The Guardian revealed that workers at Sports Direct were effectively receiving hourly rates of pay below the minimum wage, in part due to compulsory searches that occurred outside of their shifts. Unite, Britain's largest union, estimates they could receive back pay totalling £1 million.
Since being contacted by Varsity, Jesus May Ball has removed the requirement for workers to arrive three hours early from their website, reducing it to one hour that will be included in their shift. The website now also states that workers will be paid for the two hour training session.
Jesus May Ball Presidents, Daniel Patton and Elle Prince put unpaid hours down to an administrative error.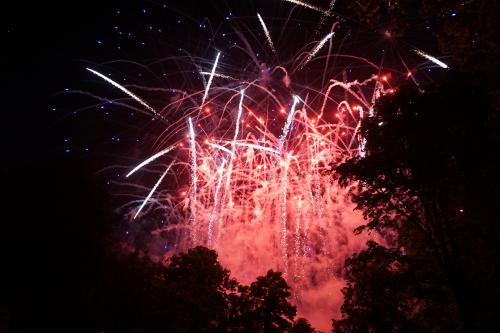 "Our website contained a discrepancy regarding the hours which we will require our workers to be at the Ball, and did not reflect actual compensation and hours... this was an honest mistake and that at no point had we intended to pay any of our staff below the National Minimum Wage for their age group."
Trinity May Ball have now updated their advertised wage to reflect the new National Minimum Wage which will come into effect later this year. Presidents, Alex Butcher & Raniyah Qureshi, told Varsity:  "Our website was last updated at the end of October to allow worker interviews to take place. The announcement of the April 2017 increase was made in late November. We will pay at least the National Minimum Wage for all workers at the May Ball."
"Trinity May Ball has the utmost respect and appreciation for everyone who works at the ball."
Varsity's analysis of wages currently advertised for May Week 2017 shows that Trinity pays the lowest wage of any Ball or June Event. This comes after a Varsity investigation last year revealed Trinity's 2015 May Ball had a budget of £286,000, spending £12,000 on fireworks alone.
In contrast, King's College's alternative June event, the King's Affair offered the highest hourly wage, at £8.33 per hour for four and a half hours work.
The King's Affair committee told Varsity: "It was agreed to increase wages because we had the funds and thought it was a good place to allocate them to… However, the decision was carefully considered based on our circumstances and the differences between May Balls makes it difficult to compare management strategies across colleges."
No Ball or June Event currently advertising for workers offers above the £8.45 wage set by the Living Wage Foundation, for workers outside London.
Varsity also spoke to one undergraduate who worked last year's Trinity May Ball, and described poor working conditions and breaches of their employment contract.
The student, who worked as a glass collector last year, said: "We were meant to have three half hour breaks, but because they had understaffed my section they told to come back early for two of them"
"I spent most of the night wet and cold, and didn't stop working for the whole night. My back hurt for the next week."
Working at May Balls: Know your rights
What you should expect:
● A 20 minute rest break if you work more than 6 hours (can be
unpaid)
● Receiving at least the minimum wage for your age bracket
● A written statement of terms of employment within two months of starting work
What you shouldn't accept:
● Unpaid training, briefings or additional work
● Having to turn up to your shift early, unless you are paid for this time
● Working for longer than your contract states