Revealed: May Ball and June Event budgets show striking disparities
With exclusive data, Varsity exposes the striking spending disparities between end-of-year parties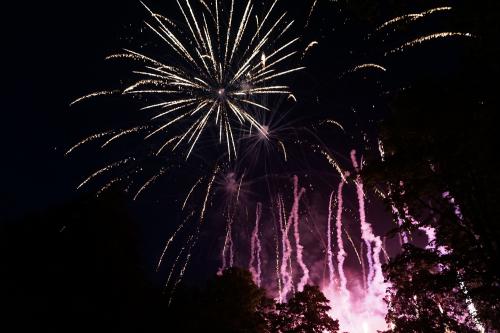 May Balls and June Events often provide vital motivation through Easter Term but, beyond footing the price of admission, most of us rarely consider the costs that go into making these one-night spectacles possible.
Alongside the increasingly tricky task of finding an uncontentious theme, event committees are tasked with the logistics of organising entertainment, decor and security, not to mention the food and drink which are so vital to the ball experience.
In order to shed light on what goes on inside May Balls and June Events, Varsity sent out Freedom of Information requests to colleges and ball committees to find out how ticket proceeds are distributed, whether myths about May Ball spending are true, and, yes, whether Trinity spends that much on fireworks. Seven colleges accepted – Trinity, Homerton, Girton, Hughes Hall, Magdalene, Newnham and Sidney Sussex. Their responses are startling and revealing.
For every May Ball and June Event, the majority of spending on individual items went to food and drink – on average 44 per cent for June Events and 34 per cent for May Balls. This is potentially due to the latter's greater spending on music and entertainment, which averages 23 compared to 19 per cent for June Events and Spring Balls.
From the list of respondents, the title of most expensive ball won't shock many people. Trinity's May Ball cost an eye-watering £286,000 excluding VAT in 2015. This was a small rise on 2014, which cost £259,133. Last year, for between £310 and £350 each (with upgrades to dining and VIP status ranging from £80 to £140 for a pair) students and alumni could get access to Trinity's stockpile of food and drink which was expected to cost £81,000, including dining guests, whose catering was expected to cost £7,000. Trinity's fabled fireworks spending, though, comes to £12,000. This figure, in the context of its six-figure total budget, may seem relatively modest, but by comparison Hughes Hall May Ball's entire spending was almost the same, excluding food and drink.
Trinity's entertainment spending figure of £44,000 also exceeds Magdalene's (£28,575) and Sidney Sussex's (£41,623), and also spent the most on infrastructure and administration in 2015 to provide for its 2,000 guests.
Unlike Trinity, whose prestige and secure funding enable it to hold a May Ball annually, many colleges opt to hold June Events and May Balls every other year. This is the case with Homerton, whose May Balls on average cost twice as much as their June Events and generate twice the income. This difference in cost is most apparent in the costs of music and entertainment – their 2015 May Ball spent £27,790 compared with just £3,292 for their 2012 June Event.
The common perception that June Events are the cash-strapped cousins of May Balls is generally borne out in the data. It is certainly true in the case of Girton, which holds biennial Spring Balls, and that of Newnham, which holds a June Event every other year. Girton's budget for its 2016 Spring Ball, which was cancelled following the death of a student, saw a £17,670 increase from 2014, with this increase going mainly to drinks, which saw a £12,900 rise (perhaps reflective of the drinking habits of Cantabs), and food, which saw a £6,000 bump.
Despite their decreasing security spending, however, Girton's budget of £157,820 is over double Newnham's projected June Event spending of £77,000 for 2014. The college's June Event, which has secured electronic duo Snakehips as its headline act this year, also spent £5,000 on a fairground ferris wheel. Like Girton, though, its largest spend was on food and drink – spending nearly 40 per cent of its budget on both. The gulf between June Events and May Balls, though, is considerable.
Despite the difference between Girton's 2016 Spring Ball and Magdalene's 2011 May Ball only being £25,820, the gap has widened in recent years. In 2015 Magdalene, whose May Balls demand white tie, projected £203,530 of income, 32 per cent of which went to food and drink.
This actually represents a decrease in the proportion of the budget being spent on beverages and foodstuffs. In 2013 the proportion reached nearly 40 per cent, with close to £80,000 spent on those items, all the more remarkable considering that these figures do not include VAT. By contrast, even Sidney Sussex, which in 2010 went to the lengths of building an artificial canal in college, only spent £64,746 on food and drink in 2016, but spends considerably more on entertainment – £41,623 compared to Magdalene's £28,575.61. They do, however, spend a roughly similar amount – around £4,000 – on aesthetics and decor.