Cambridge fights fee rise proposed by Teaching Excellence Framework
University members have signed an open letter expressing their concerns about Cambridge participating in the TEF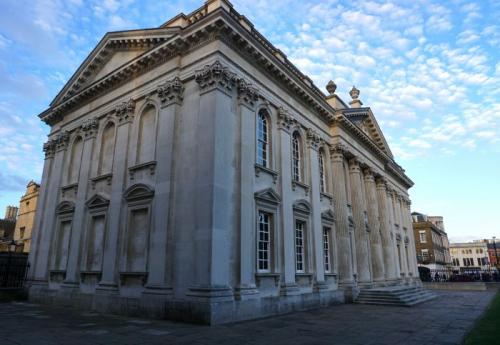 Staff and students at Cambridge have signed an open letter to the University's General Board of Education and Council voicing concerns about its participation in the second year of the Teaching Excellence Framework (TEF), which will raise tuition fees to at least £9,250.
The TEF, described by the government as a "system of recognising excellent teaching in higher education", links the funding of teaching, and therefore fees, to teaching quality. 
This will be assessed by a panel of academics, employers and students, using metrics including National Student Survey (NSS) results, student retention rates, and the proportion of graduates in employment or further study.
The open letter, which claims "Cambridge has no obligation to participate in TEF" and "does not need" it, has been signed by 191 members of the University, including lecturers, a Director of Studies, CUSU sabbatical officers, alumni and current students.
The main concerns raised are tuition fee increases and its "spurious metrics" for measuring quality. The letter also claims that TEF encourages "competition" over collaboration and that the framework fails to consider other structural issues that devalue teaching such as low pay, pension cuts and gendered pay gaps. 
Fees will increase to £9,250 in 2017, with the potential for further increases depending on teaching quality. It is not yet known if this increase will apply to current Cambridge students, as will happen at the University of Exeter.
The open letter asks: "How can we expect students to be excited about and lend their voice to a model of excellence which is conditional on greater fees and greater debt?"
It also claims that the rise may alienate potential low-income applicants: "differential fee caps across universities, which TEF allows, will send a clear message to the most disadvantaged students that 'excellence' comes with an additional price tag and is not for them… academic potential, not the ability to pay more should determine who studies here."
The government claims that the assessment process will explicitly take into account outcomes for disadvantaged groups.
The letter also criticises the metrics on which judgements will be based: "Measures like graduate employment outcomes and, to a lesser extent, the blunt NSS student satisfaction scores have absolutely nothing to do with innovative and challenging teaching. For example, we know that graduate destinations are largely informed by a student's social background, race, gender and disability."
Audrey Sebatindira, CUSU Women's Officer and one of the letter's signatories, has suggested that the metrics may be unfair to some lecturers: "a lot of the data for TEF comes from NSS results. Women and BAME lecturers have been known to receive disproportionately lower rankings due to the implicit biases of their students. If good teaching is going to be centred in a way that won't penalise minority lecturers, a better approach is needed."
The open letter stresses that opposing TEF does not mean that its signatories are not dedicated to "improving and nurturing" teaching: "By turning down TEF we would be saying precisely that we care enough about promoting teaching excellence to do it properly."
Speaking to Varsity about Cambridge's response to the TEF, Dr Michael Hrebeniak, Admissions Tutor and Director of Studies in English at Wolfson College, said: "I regret this University's denigration of the vocation of teaching through the zero-hours casualisation of staff, a medieval caste system for employees and the instrumentalist prioritising of research 'outputs'. 
"The need to reassign value to the process of teaching as a cultural necessity is thus urgent. But the Tory government's response is typically ignorant and incompetent, orbiting as it does a default market philistinism".
"This grotesquely misreads the purpose of a higher education, which is to create critically-engaged citizens, not just enhance their personal market worth. The process is also impossibly Byzantine, proves nothing pedagogically and is unworkable. One lives in the hope that one day Old Schools will exercise moral and intellectual courage, and advocate non-compliance with the destructive policies radiating from SW1", he added. 
TEF will be introduced in two stages. In Year One, affecting students from autumn 2017, all institutions that pass a baseline quality standard will be able to increase fees in line with inflation. 
In Year Two, differentiation between universities will be increased: assessments will be carried out and quality judgments of each institution will be made. These 'award ratings'  will be published to help students to make better choices about where to study.