40 per cent of teachers never suggest Oxbridge
Access campaigns aimed at encouraging more applications from disadvantaged backgrounds don't seem to be having the desired effect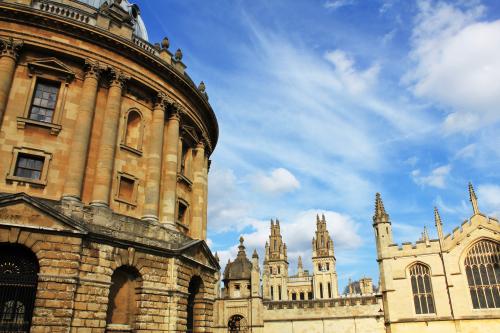 A new survey of schoolteachers has shown that multi-million pound Oxbridge access schemes have had little effect in shifting the attitudes and misconceptions of state educators.
The Sutton Trust, an educational charity which aims to improve social mobility, revealed that more than 40 per cent of state secondary school teachers rarely or never advise their most promising pupils to apply to the University of Oxford or the University of Cambridge.
Of the 1,600 primary and secondary school teachers polled, only 28 per cent said that they usually told their most intelligent students to apply for the prestigious universities and that little more than a fifth said they always did.
Many teachers avoided giving advice on applications in general, but among those who did, two reasons for avoiding Oxbridge are clear in the report.
On the one hand, 19 per cent said that they wouldn't encourage their students to apply to Oxbridge because they thought that they would be unlikely to succeed in their application.
This may be the result of a range of misconceptions, also revealed in the Sutton Trust report, with a fifth of teachers thinking that only 20 per cent of Oxbridge students were from state schools. In reality, it is the majority – 60 per cent.
A spokesman for the University of Cambridge emphasised the £4.5 million a year spent on access measures and the 190,000 interactions with school learners and teachers. However, the fact that the proportion of teachers advising their pupils to apply has not changed substantially since the same report nine years ago might suggest that the investment has not been successful.
"Teachers are key partners in our work to widen participation," said the spokesperson, noting that the poll showed the extent of the challenge the University faced in encouraging more state school students to apply.
The other main reason teachers gave for avoiding Oxbridge was that they didn't think that their students would be happy there, with 13 per cent of teachers indicating as such.
"We know how important teachers are in shaping young people's aspirations which is why we run teacher summer schools at Oxford and Cambridge," said Sir Peter Lampl, the Sutton Trust's founder and chairman.
"Today's polling tells us that many state school teachers don't see Oxbridge as a realistic goal for their brightest pupils. The reasons are that they don't think they will get in, and if they do get in, they don't think they will fit in. It is vital that the universities step up their outreach activities to address teachers' and students' misconceptions."