Bouattia condemns Higher Education Bill and calls upon students to support academic strikes
NUS President says students haven't been enthusiastic enough about UCU strikes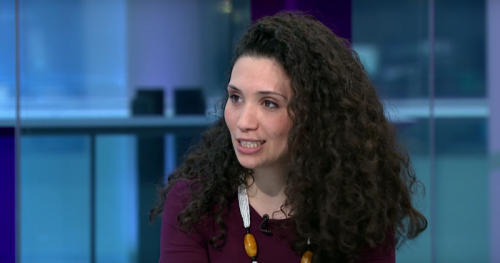 NUS President Malia Bouattia has called upon students to offer active support for strikes by academic staff in an address to The World Transformed, a political festival organised by the left-wing group Momentum.
A long-running dispute over pay and conditions between the University and College Union (UCU), which represents lecturers and other university staff, and the University and Colleges Employers' Association (UCEA) resulted in a two-day strike by the UCU in May against casualisation and the gender pay gap in the sector.
In her address to the event, Bouattia spoke approvingly of students "organising with the UCU" and co-operation between UCU branches and student unions. She praised the "strong sense of unity" between students and academics.
She also claimed that the NUS leadership has hardened its stance on a number of policy issues to reflect increasing radicalism amongst students, who she believes have become "sick of being told [by their leaders]... don't take to the streets, stay quiet, we'll sit at the right tables and we'll make the right deals". Meanwhile, "NHS bursaries are being scrapped, disabled maintenance allowances being cut to the bone, maintenance grants have gone, we could potentially be dealing with another rise in fees and education has been further and further controlled by the market".
However, she suggested that many students had not shown sufficient enthusiasm for the strikes, stating that amongst the university staff participating in the action "there was a sentiment that perhaps students weren't as informed [as they might have been] about why you don't cross a picket and why solidarity was so important." She exhorted both academics and students to "to understand each other's struggles and to be more collective in our response".
The Cambridge branch of the UCU did not provide comment  on the potential for student involvement in its strikes. However, in the past it has been at pains to accommodate student concerns. Dr Waseem Yaqoob, the research staff representative for the branch, said about the strikes in May that participating academic staff were determined that the action should proceed "without harming students", adding: "We were worried it would stress [students] out, but they are going to work in quite a grim labour market, and I think they really understand how staff, many not much older than themselves, face a lot of similar issues."
Bouattia also criticised the government's Higher Education and Research Bill, which is moving through Parliament. She accused the Bill of "attempting to move us totally away from a conception of education as a social good which strengthens and enriches our society towards one that it is a privilege to be paid for purely for the benefit of your future employer", and claimed that the Teaching Excellence Framework to be introduced under it will "pit academics and students against each other".
Bouattia provoked controversy last year when it emerged that she had been recorded making remarks about "Zionist-led media outlets" and calling the University of Birmingham "something of a Zionist outpost", which offended many Jewish students. Her leadership has recently come under attack from three of her own deputies, who along with 41 other student leaders signed an open letter alleging that it had made use of "anti-Semitic rhetoric".
Bouattia made no reference to anti-Semitism or to that criticism in her remarks, though she did condemn racial prejudice in more generalised terms, saying, "we will fight racism, whether it be on our campuses, on our streets or in our political system".
Varsity contacted Malia Bouattia and NUS for comment, but received no response.