Borysiewicz praises record-breaking £210 million fundraising in final annual address
Vice-Chancellor also highlighted need for post-Brexit collaboration as he prepares to bid farewell to Cambridge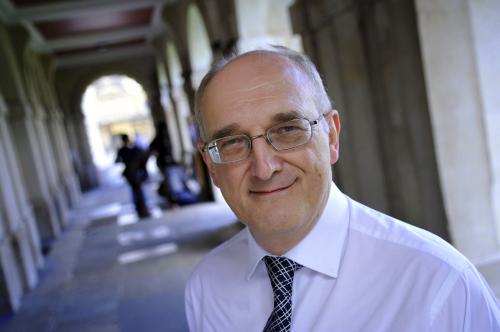 Philanthropy and cooperation were at the heart of Professor Sir Leszek Borsiewicz's final 1st October address this morning, as he announced that 2015 was the University's most successful fundraising year ever.
Addressing assembled members of the University, Cambridge's outgoing Vice-Chancellor highlighted the inroads towards the University's £2 billion target that had been made thanks to the 'Dear World… Yours, Cambridge' campaign.
As he announced that last year's fundraising effort raised £210 million, the Vice-Chancellor declared that philanthropy was "critical" to the University, adding that it "underpins our autonomy, and allows us to deliver our transformative research."
He continued: "Philanthropy is the catalyst for discovery—and it ensures that discoveries continue, even at a time of unparalleled financial challenges."
"To all of our benefactors we owe our immense, continued gratitude."
This last year's considerable philanthropic effort, which Borysiewicz argued "allows the best people to study and work with us…who will produce ideas that change the world", brings the campaign's total so far to £743 million.
In 2015, the funds raised include £35 million to Pembroke College from the estate of American engineer Ray Dolby,  founder of the audio laboratories that bear his name, $25 million from Egyptian-American businessman Dr Mohamed A. El-Erian, split between Queens' College and the Faculty of Economics, and $27 million from Dr Bill and Weslie Janeway towards Economics.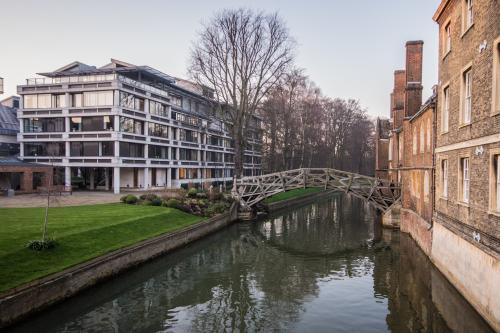 Earlier contributions notably included an £8 million endowment from the James Dyson Foundation to fund the completion of the James Dyson Building and the Dyson Centre for Engineering in Cambridge.
The Vice-Chancellor also reflected on the recent achievements of the university, and emphasised its continuing role at the centre of a global community for teaching and learning.
He called the collegiate nature of the University "one of our greatest strengths," adding that, "bound inextricably by history, and by a joint responsibility for students, today the University and the 31 colleges work in a common endeavour more closely than at any time I can remember."
Borysiewicz also cited the need to widen access as an ongoing priority, stating that "attracting students based on their abilities rather than their social or educational background is one of the ways in which we fulfil our mission to contribute to society" and that "our undergraduate student body is more diverse than ever before."
The Vice-Chancellor also praised the University's postdoctoral students as the "engine that powers our research capacity", going on to say that research excellence was the "defining feature of our institutional landscape, and integral to establishing our international reputation."
He also spoke of the importance of not only partnership in the collegiate University but also the need for cross-national cooperation among universities.
"International partnerships are now inextricably part of the University's make-up," he stated, citing the examples of crop science collaboration with the Indian government and the successful Cambridge-Africa Programme.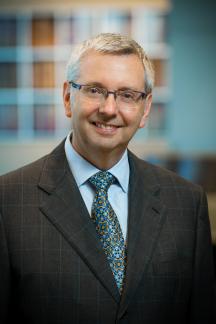 The Vice-Chancellor also spoke about the forthcoming launch of a Cambridge-based centre for ethics and law in association with the Max Planck Institute, arguing that these partnerships will be "more crucial to our success in the future than ever before."
Speaking about the challenges facing the university in the future, specifically the result of the EU referendum on 23rd June, Borysiewicz said that, "The outcome of the referendum was not the I was an advocate for, and certainly not the one that I think would have been best for the University."
He continued: "It is our responsibility, as a community of scholars and researchers, to make sure that Cambridge continues to thrive in spite of the UK's departure from the EU."
"We must seek the opportunities that arise from [Brexit] – not least the opportunity to emphasise our vocation as an outward looking institution, engaging more widely with the world."
He stated that Cambridge's commitment to Europe "runs deeper than our access to research funding, or even the essential issue of student and staff mobility. It is a commitment to a shared cultural and intellectual heritage, of which we are firmly a part. On the subject, the University has a duty of leadership that it will not abandon."
Speaking on the University's capacity to weather change and withstand future challenges, the Vice-Chancellor said, "We take strength from our strong sense of community…from our ability to translate academic influence and global leadership and influence…we take strength from our commitment to contributing to society through the pursuit of education, learning and research and the highest international levels of excellence."
On his time as the 345th Vice-Chancellor, a role that in 2017 he will hand over to Professor Stephen Toope,  Sir Leszek stated that he had "cherished being part of a global community of inquisitive and creative men and women – from freshers to professors, to our enthusiastic and committed alumni across the world."
"I have felt privileged to be entrusted, by this very community, with the leadership of one of the world's greatest institutions. And though in a year's time I will be handing that responsibility over to my excellent successor, I will never cease to feel that Cambridge is where I belong."