NUS President accused of 'anti-Semitic rhetoric' by student leaders
Three NUS vice-presidents are among the 44 signatories of an open letter claiming that Jewish students' concerns have been repeatedly "dismissed"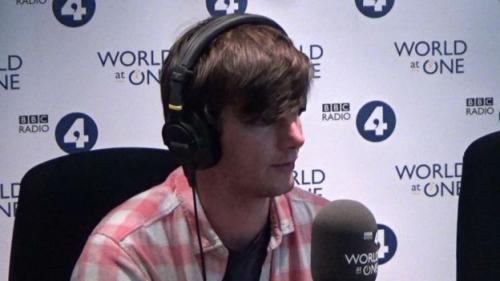 NUS's leadership has once again been criticised for its attitude towards Jewish students, with 44 student leaders signing an open letter stating: "We must listen to Jewish students when they say something is antisemitic."
The letter, which does not mention NUS President Malia Bouattia by name, says: "Time and time again Jewish students have not felt safe participating in our national movement, because of the actions and rhetoric of [the] leadership of NUS."
It also states that NUS's leadership has "rightly" faced "increased scrutiny for its attitude towards Jewish students" in recent months.
Referring to a controversy in July about whether Jewish students would continue to be able to choose their own representatives on NUS's Anti-Racism Anti-Fascism (ARAF) campaign, the letter accuses the leadership of "undermining Jewish students' ability to elect their own representatives."
At the time, Bouattia responded to criticism of a motion that had removed the right of the Union of Jewish Students (UJS) to select a Jewish representative for the ARAF campaign by issuing "an interpretation of policy which will ensure that representatives of the committee will be elected autonomously by self-identifying caucuses."
The letter specifically cites the "anti-Semitic rhetoric" of the leadership as a "key issue in a number of disaffiliation campaigns from Students' Unions across the country," claiming that such campaigns will continue unless the problem is "properly addressed."
Bouattia's election to the presidency in April led to referendums at several universities on whether their students' unions would disaffiliate after some of her past comments sparked controversy, including her description of the University of Birmingham as "something of a Zionist outpost", and the fact that she had previously referred to "Zionist-led media outlets."
CUSU held a referendum in May, in which Cambridge narrowly voted to remain a member of NUS, but Newcastle, Hull, Loughborough and Lincoln all voted to disaffiliate.  
Following Cambridge's remain vote, CUSU sent an open letter to NUS, calling on the organisation to "do more to protect the rightful place of Jewish students within the student movement."
Richard Brooks, one of the NUS vice-presidents who signed the letter, and who spoke in defence of NUS at CUSU's debate on disaffiliation, reiterated its assertion that "it is for Jewish students to define what anti-Semitism is."
"It is obviously a very challenging and nuanced argument but when a number of Jewish students over a consistent period of time say they do not feel safe participating in student politics and in the student movement, I think we have to take that really seriously and listen," he told BBC Radio 4's The World at One.
However, Michael Segalov, a journalist who sat on the NUS's National Executive until three months ago, defended Bouattia as "the most committed person I have even seen within this movement to fighting racism and fascism in whatever form it takes.
"It's been a priority of her work for years," he continued.
In a statement issued in response to the letter, Bouattia said: "I support my colleagues in the NUS leadership in calling for assurances that Jewish students will be safe on campus and I will do everything in my power to ensure that is the case."
She added: "my priorities for the year ahead include a focus on inclusion, tackling hate crime on campuses and ensuring that all marginalised and oppressed groups feel safe in the movement.
"I look forward to working with my officers and NEC colleagues to continue to listen to Jewish students and support them in being part of NUS."