Cambridge announces Stephen Toope as its next Vice-Chancellor
Canadian human rights specialist is to succeed Professor Sir Leszek Borysiewicz in October of next year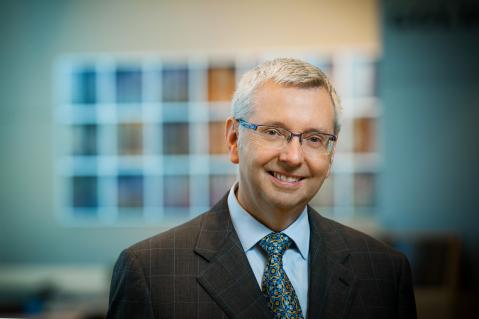 The University of Cambridge has nominated Professor Stephen Toope as its next Vice-Chancellor, who will succeed Professor Sir Leszek Borysiewicz in October 2017.
A formal Grace has been submitted by the University Council, and subject to the Regent House's approval, Toope will become the 346th Vice-Chancellor of the University late next year. 
The Canadian scholar initially studied at Harvard University, before completing his PhD at Trinity College, and was President and Vice-Chancellor of the University of British Columbia between 2006 and 2014. As a result, Toope was the highest paid individual in British Columbia's public sector. 
For his new role, it is expected that he will be paid £400k-450k, an increase of up to 38 per cent in comparison with the salary currently received by the Vice-Chancellor.
Professor Ian White, who is the Master of  Jesus College and led the search for Borysiewicz's replacement, said: "This nomination builds on seven years of Sir Leszek's visionary leadership.
"Professor Toope has impeccable academic credentials, a longstanding involvement with higher education, strong leadership experience and an excellent research background."
Responding to his appointment, Professor Toope said he was "thrilled to be returning to this great university" and that he "look[ed] forward to working with staff and students in the pursuit of academic excellence and tremendous international engagement – the very mark of Cambridge." 
As vice-chancellor Professor Toope will chair the University Council, the General Board of the Faculties and the Finance Committee of the council.