MP Wes Streeting slams NUS anti-Semitism in Commons
The Labour MP and former NUS president cited a "lack of care towards Jewish students"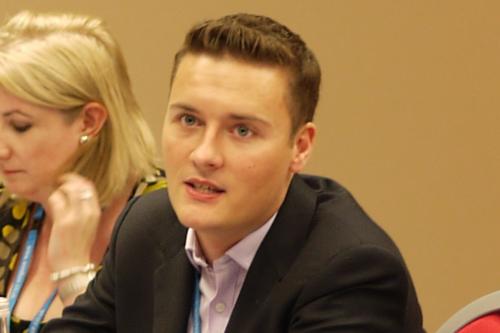 A Labour MP and former president of CUSU and the NUS has criticised the union's "lack of care towards Jewish students" in a speech in parliament yesterday.
Wes Streeting, MP for Ilford North, said "it's a sad day when I find myself agreeing with Mr [Michael] Gove", following comments made by the Conservative MP, in his first speech since returning to the backbenches.
Speaking at the second reading of the Higher Research Bill in parliament, Gove, the former education secretary, had defended academic freedoms.
"At the moment there are voices and individuals within the NUS who have not upheld the best traditions of academic freedom and who have created in some respects a chilling environment and a cold home for students, particularly those who are Jewish", said Gove.
His comments follow a decision this week by the NUS National Executive Committee to end the practice of allowing Jewish students to elect their representative on the Anti-Racism, Anti-Fascism committee.
The change, over which president Malia Bouattia cast the pivotal vote, is seen as confirmation by some that the NUS leadership does not take anti-Semitism seriously.
Union of Jewish Students (UJS) campaigns director Josh Nagli said: "It was no surprise that [Bouattia] once again showed that she has absolutely no interest in defending Jewish students' interests by voting to remove the ability of Jewish students to shape for themselves the student movements' fight against racism and fascism."
He further noted: "Malia is still yet to adequately answer the concerns of Jewish students regarding her past rhetoric, and today provided further proof that Jewish students are right to feel unsafe in the national union that she leads."
Concerns about anti-Semitism have dogged the president since before her election, with critics expressing concern over comments referencing a "Zionist-controlled media".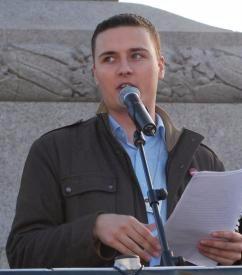 Several student unions around the country responded to her election with referendums on disaffiliation. In Cambridge, 51.52 per cent of students voted to remain in, while Lincoln, Hull, and Newcastle decided to leave, although it appears that their protest has had little effect of NUS policy.
Wes Streeting, who read History at Selwyn College, was part of the initial negative reaction to Bouattia's election, expressing concerns about her radical politics: "I struggle to see how she and now the majority of the NUS executive can reasonably claim to represent mainstream students across the country."
"It is a gift to the Conservatives which allows them to further marginalise student opinion when there is a real need to fight on issues like interest on student loans and cuts to bursaries."
As National Union of Students president from 2008 to 2010, Streeting passed measures to reform NUS governance which were hailed by The Guardian as "a move that will lend weight to the fight to modernise the union."
He has also been a critic of perceived anti-Semitism within his own Labour Party, calling Corbyn's attitude to the issue "flat-footed and lackadaisical."