NUS blocks Jewish students from selecting anti-racism representative
Union of Jewish Students says decision shows Malia Bouattia has "absolutely no interest in defending Jewish students' interests"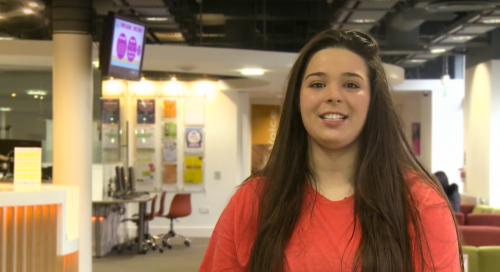 Jewish students have condemned a decision by National Union of Students (NUS) that removed the ability to select their own representative on a group to combat racism.
It marks the latest twist in continued allegations that NUS is failing to represent Jewish students, and that NUS President Malia Bouattia harbours anti-Semitic views, following comments she made that include calling the University of Birmingham "a Zionist outpost".
On Monday, members of NUS's National Executive Committee (NEC) voted to remove the power for the Union of Jewish Students (UJS) to select a Jewish student to sit on NUS's Anti-Racism Anti-Fascism (ARAF) campaign.
The meeting saw the restoration of a guaranteed place for a Jewish student in the campaign, which had previously been removed in February. However, the student representative will now have to already be a member of the NEC, and UJS will not be consulted on their selection.
NEC did, however, say that they will "work with representatives of student organisations" such as UJS.
Reacting to the decision, UJS Campaigns Officer Josh Naglia said NUS NEC had "once again showed its complete lack of commitment to Jewish students."
"It will now be down to NEC to elect the ARAF committee," he said "and therefore to decide on behalf of Jewish students who represents them. This decision is undemocratic and excludes the 8,500 Jewish students that we represent."
The decision came as part of an amendment to a motion, and led to an even vote split within the NEC. The deciding vote was given to Bouattia, who gave her support to the option which removed UJS selection rights.
Naglia said it was "no surprise" that Bouattia "once again showed that she has absolutely no interest in defending Jewish students' interests" in the anti-racism movement.
"Malia is still yet to adequately answer the concerns of Jewish students regarding her past rhetoric, and today provided further proof that Jewish students are right to feel unsafe in the national union that she leads. After today's vote, it is clear that NUS, and specifically the NUS President, has no desire to listen to Jewish students."
Im at an #NUSNEC meeting, having to defend the right for Jews to define their oppression, rather than listen. This isn't a safe space for us

; Izzy Lenga (@izzyjengalenga) 18 July 2016
Izzy Lenga, a Jewish student from the University of Birmingham and member of the NEC, who attended the meeting, took to Twitter to register her dismay at the decision.
"I've had to excuse myself out of this room twice," she said, "Twice. For not feeling comfortable as a Jewish student I genuinely hate this space".
"I can only now imagine the voices of hundreds of Jewish students calling for disaffiliation increasing, yet still ignored", she said, referring to several recent and ongoing campaigns within universities calling for disaffiliation from NUS.
"This isn't a safe space for us", she said.
Most underrated part of #NUSNEC was when the person who summated the ARAF speech said 'this isn't the final solution'. Fab choice of words👌

; Izzy Lenga (@izzyjengalenga) 18 July 2016
During the build-up to the University of Cambridge's own referendum on NUS membership, Cambridge University Jewish Society gave their endorsement to disaffiliation, saying Bouattia's "rhetoric [had] disturbed many of our members".