Cambridge colleges reject lower offers for disadvantaged students
Colleges will not consider giving applicants lower grade offers based on their backgrounds, as University slashes access targets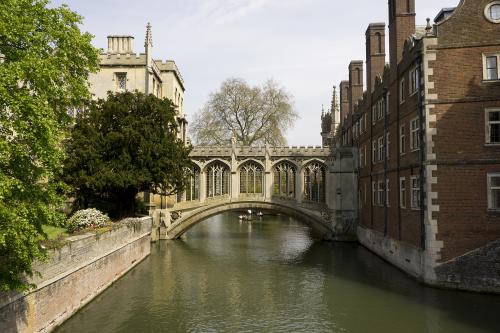 The colleges of the University of Cambridge have confirmed that they will not consider giving lower entrance grade offers to applicants based on factors such as their background and schooling.
University Council minutes note that the colleges, with the endorsement of the University, "had made a clear decision not to implement differential offers to candidates on the basis of contextual information".
It means the students from the lowest-performing schools will not receive offers reduced from the standard A*AA based on their background.
That colleges have maintained contextual information, such as the average performance of an applicant's school at A-level, "was a factor in considering whether to make a candidate an offer of a place but not in determining the level of that offer".
The University will also slash its targets for intake from the areas of the UK least likely to send people into Higher Education. Targets for entrants from the lowest Participation Of Local Areas (POLAR) categories were reduced by 0.5 per cent in the draft, after Cambridge Admissions Office (CAO) data suggested the previous number had been set "too high".
The decision was made as part of a draft proposal to the Office for Fair Access (OFFA), to which the University is required to submit an access agreement each year, which passed through the University Council on the 18th April. The deadline for submission was the 27th April, with only "minor changes" expected in the time between, during which it would be seen by the Undergraduate Application Committee's Access Agreement Working Group and the University and Colleges Joint Committee.
The minutes note that "The University continued in other fora to press the government to make greater strides in supporting disadvantaged students, and the University and Colleges had significantly enhanced their efforts with regards to access and widening participation initiatives aimed at raising aspirations in younger students, particularly those in under-represented and disadvantaged groups".
The University will "maintain its commitment to the provision of bursaries as a means of widening participation", the minutes say. Earlier this year, St John's College announced the creation of a bursary for students from disadvantaged backgrounds.
Graham Virgo, Pro-Vice Chancellor for education, who drafted the report, said that a previous submission to OFFA in 2015 had been "protracted and difficult". He said that the University would introduce its own targets, but that these "should be evidence-based and challenging but realistic".
Varsity has contacted the University and CUSU for comment.