CUSU locks horns with former TCS editors over paper's fate
The Tab defends Jack May's "right to criticise CUSU incompetence" as its President Priscilla Mensah claims he has 'harassed' staff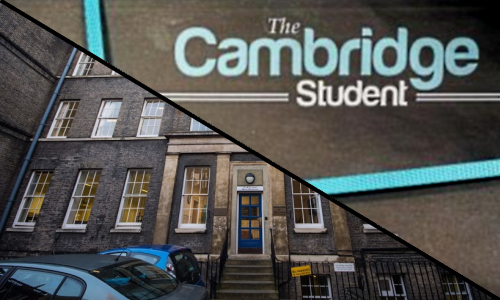 Tensions flared this week between CUSU and former editors of The Cambridge Student (TCS) as Monday's CUSU Council meeting, which is expected to determine the fate of the publication, approaches.
Past editors of TCS, Elsa Maishman (Lent 2016) and Jack May (Lent and Michaelmas 2015), launched their criticism of CUSU, in TCS and The Tab respectively, last Thursday.
TCS has also launched an open letter appealing for student signatures. In the letter, TCS describes itself as "undoubtedly one of the best student papers in the country", and calls on CUSU to reconsider its budget.
Maishman's article took issue with perceived negligence in CUSU administration of the paper, citing numerous instances of disorganisation.
In the article Maishman gave several examples of what she termed "the incompetence of CUSU", including how "CUSU forgot to pay our delivery driver… Issue eight was never delivered as the employee in question refused to do so until he had been paid". Maishman also claimed it is "CUSU staff who are responsible for the £12,000… drop in TCS revenue over a single-year period."
If CUSU's budget motion is passed on Monday, TCS will see its budget slashed from £24,430 (2015-16) to just £6,200 for the next academic year, and its print edition will be discontinued. CUSU justify their cost-cutting measures by claiming that TCS is not a profit making venture and "has in fact made a loss in recent years."
In an article for The Tab, Jack May noted that TCS does not have any power over the financial side of the paper. May remarked that "TCS is being punished for something over which it has had no control, and over which it has explicitly been denied control."
He then went on to name and personally criticise a member of CUSU's staff whom he perceived as having failed to secure sufficient advertising deals, complaining that six weeks into the individual's tenure "we were down to one tiny Domino's advert a week. By midway through Lent Term, there were weeks with no adverts whatsoever."
On Friday, CUSU President Priscilla Mensah responded to May's article. She said that "naming and publicly criticising CUSU's staff team is expressly against the Student/Staff Protocol of the students' union", implying that he had breached CUSU's rules. The names of staff members have since been removed from his article.  
Speaking to Varsity about Mensah's response, May argued that "CUSU's failure to respond to Elsa's article in a similar manner – an article containing many of the same allegations of incompetence – is troubling", claiming that this "suggests sabbatical officers may have untoward motives for lashing out at a student in such a visceral way."
"I think it's telling that they haven't denied or refuted any of what I said, merely sniped over supposed violations of regulations of their own invention", he added.
Molly O'Connor and Joseph Spencer, co-editors of The Tab Cambridge, also released a statement claiming: "CUSU define any criticism of their staff as harassment. We do not agree with their definition of harassment at all, and we completely defend Jack's right to criticise CUSU incompetence in his Tab column."
Priscilla Mensah defended her decision to respond to the article. Speaking to Varsity, she said "most Cambridge students can see that the team this year has worked against a negative meta-narrative. I strongly believe that students can see through gross journalistic conduct, which picks on those who have no ability to respond, and it is part of my role as CUSU President to shield our small staff team from public criticism. They are not elected and should not be publicly named or shamed".