An exploration of sounds and senses
Will Randell discusses the myriad ways in which particular songs can evoke a range of moods, colours, and memories.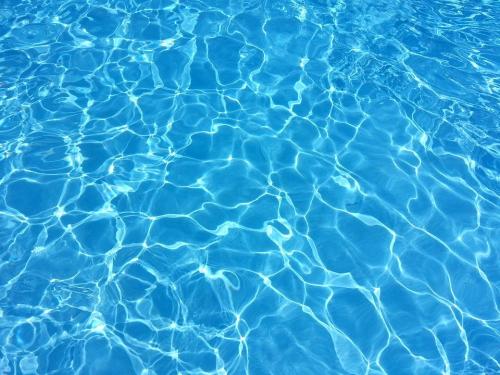 The Pat Metheny Group's 2002 Speaking of Now is one of the many albums I cherish: nine songs that remind me, every time I get the chance to play them, why music makes life so much more vibrant.
As I listen to the record – and indeed any music I find inspiring – I realise that each note we hear melts into and plays with colours, textures, and flavours; tainting and moulding our perception of the world, absorbing, revitalising, and embellishing the delicate intricacies of experience so easily lost in the vast humdrum of stimulation we call living.
Music, as all art can, reminds us to enjoy, or even just to notice, the minute details so easily taken for granted. I've always found, for instance, the first chord on Pink Floyd's 'Breathe' is of a strangely similar quality to the warping orbs of sunshine on the bottom of swimming pools. The chords swell and pulsate, imitating the sunken rays which, morphing into strange shapes, quiver timidly as ripples pass over them. (Sadly nothing in the song quite evokes the slow, effortless grace of a floating plaster, but, hey, music takes time...) At Gilmour's touch, each of the notes flutter with life, charged with refracting light – their clear, shimmering skin, luminescent and untouchable, projected onto the watery screen of ambience below.
I still remember the exact moment I came across the Pat Metheny Group's tenth LP – the album that prompted these thoughts: I was on holiday in Italy, perhaps three or four years ago, and, despite my parents having now reached a glorious, warbling crescendo in their rendition of everyone's favourite family anthem - get off your phone - I was searching stubbornly for something to listen to.
"The record seemed to project itself into my senses."
We sat outside a small café in Limone: a small, charming, and seemingly citrus-infatuated town perching on the edge of Lake Garda. The cobbled street I gazed onto from my table slept under a sheet of soft ombre shade, parted, in places, by delicately painted freckles of egg yolk sunshine; and the white, flaking walls of each house were dotted with hanging baskets, overflowing silently with bubbling fountains of fuchsia and lilac petals. Occasionally, one of the sun's strands would seep through the tiny flowers, projecting strawberry light onto the several tired, rust-coated bicycles leaning wearily against a crumbling limestone wall opposite; and from a small, brightly painted cup (the sort considered sophisticated exclusively, it seems, because the handles are far too small), I drank coffee.
It was while I did so that the record seemed to project itself into my senses: a rich, oaky baritone, oozing from the double bass, began seeping into the smooth bitterness of the espresso I tasted; this perfectly balanced the fresh flourishes of light, crisp cymbals, which washed over every other instrument with a translucent metallic glaze. The final product was an aural smorgasbord that carried to me tentatively in the slow breaths of fresh lakewater breeze making their way, every so often, down the narrow, winding street.
After an (almost) worrying number of listens, Speaking of Now remains one of the richest, most satisfyingly textural albums I have yet to encounter. The opening track, 'As It Is', begins with an airily spacious acoustic guitar, made weightless by the atmosphere of reverb surrounding each instrument with a veil of sonorous mist. As the track develops, this reverb acts as a gloss of realism over the vibrant portrait of nature and the outdoors the album paints so vividly; giving the impression that the songs resonante from vast green expanses, open seas, and fields of golden corn and wildflower. It's difficult to imagine how a landscape so lively and fresh ever came out of a recording studio.
As 'Proof', the second track, begins, ripples of soft, glossy piano are spread out across the soundscape, as if watercolour paint paddled across a fresh piece of paper; just as the pinpricks of sunshine fell onto the shaded wall on that street I first heard the album. Refreshing droplets of metallic rain dripping from the ride cymbal patter down, specks of bright blue or white, onto the sunflower-yellow canvas I always envisage waiting below. (Also fairly sweetcorn-esque in its yellowness, but I didn't want to sound as hungry as I am as I write this - my takeaway delivery needs to get a shift on.)
About halfway through 'Proof', the joyful ecosystem of sonic textures built up drifts into a celestial calm - a scarcity made especially satisfying considering the complexity surrounding it. However, this ephemeral serenity was, for me, only blissful once: upon a second listen, tainted with anticipation, this moment takes on a quality of foreboding. The reprieve we are granted, either way, is fleeting. From here, the mood is increasingly dissonant, murky, and tumultuous - evoking the tension perhaps suffered by a raincloud swelling to a point of painful anticipation, heightened by gusts of piercing brass and ecstatic percussive ricochets, which elevate the track to a state of stormlike entropy. It is at this point, by the way, that I find myself tapping wildly on the nearest surface as if impersonating a lost, and considerably confused, pianist - willing this anxious crescendo to reach a pinnacle, and subside. It is, therefore, difficult not to feel a tangible reduction in pressure as the erratic, laboured stabs of Cuong Vu's trumpet are dissolved into lapping currents of mellow piano, played over drums now refreshingly clock-like in their regularity.
"Each song on the record leads us, with a strange and elusive hand, on a walk, late at night"
(PS. I could go on endlessly about all the songs on the album, but, as you can tell, I seem to take ages to say anything: so, if you fancy it, have a listen to the playlist attached for a few of my favourite Metheny tunes, from Speaking of Now and beyond, along with some other pieces that I think have interesting texture).
Part of the universal relevance of music and art as a commentary to what we experience is the myriad different shades in which it appears: and if Speaking of Now is an ode to bright, daylight radiance, then, for me, the Door's eponymous 1967 album is of precisely the same hue as the dimly lit nighttime hours. As much as I'd like to talk about lovely, sunny spaces all the time, I fear I might exclude anyone living in Britain and, even worse, everyone stuck in lockdown, so, consider this a favour, alright?
Each song on the record leads us, with a strange and elusive hand, on a walk, late at night: slightly ominous, gloomy, and yet woven with a strand of warm familiarity by the soft yellow glow of streetlights. They radiate an eeriness perhaps akin to the uneasy, and yet somehow enticing, comfort of a night spent in an unfamiliar bedroom, spent making out shapes in the dark. Morrison's entracing vibrato provides a perfectly apt narrative to accompany the grainy keyboards swirling on the opening verses of 'Soul Kitchen'. The lyrics themselves are steeped in allusions to the small hours, warning us that "the clock says it's time to close, now" - and, considering such (undeniably chilling) innovations as Alexa were far from real in the sixties, this sets the track onto a path of enchanting psychedelic surrealism from the first few lines.
'Alabama Song (Whisky Bar)' is a bizarre, haunting fairground jig introduced by jagged interplay between a tuba-esque bass, and shrill, pipe organ keys. The tinny piano string accents and marching romp of the stripped back drums transport the listener to a nightmarishly dark burlesque of death, alcoholism, and sexual craving. Despite a residue of this chilling atmosphere sticking, like smoke stains on white paint, to the entirety of the album, I felt relief of some sort when the next song, 'Light My Fire', began.
It opens with infectiously catchy keyboard runs voiced in the sickly plastic blasts of a baseball fanfare; but it is soon evident that there is far more of the track left to unearth. Running for just over seven minutes, the hit has ominous undercurrents, tinkering with a morbid fascination with the marriage of death and love - narrating a relationship marred by mistrust, drained by wasted time, threatened with an ultimatum to "try", or "become a funeral pyre". There is, however, a faintly sweet aftertaste left by the guitar solo: heavily drawing on Santana's colourfully lyrical phrasing, the track assumes the confused jubilance of a samba danced feverishly in the dark. It is difficult to tell, though, whether kernels of brightness amongst gloom provide any sort of solace, or whether, in their dizzying incongruity, they inject the track with a sneering, sinister queasiness.
I realise, suddenly, that we've ended up far from the idyllic sunshine we started in - that is to say, I really, really, hope that my description of the Doors isn't reminiscent of your summer holidays - but, in a sense, this demonstrates how music explains, enhances, and amplifies even the most diverse aspects of our experiences.
Varsity is the independent newspaper for the University of Cambridge, established in its current form in 1947. In order to maintain our editorial independence, our print newspaper and news website receives no funding from the University of Cambridge or its constituent Colleges.
We are therefore almost entirely reliant on advertising for funding, and during this unprecedented global crisis, we expect to have a tough few months and years ahead.
In spite of this situation, we are going to look at inventive ways to look at serving our readership with digital content and of course in print too.
Therefore we are asking our readers, if they wish, to make a donation from as little as £1, to help with our running costs at least until this global crisis ends and things begin to return to normal.
Many thanks, all of us here at Varsity would like to wish you, your friends, families and all of your loved ones a safe and healthy few months ahead.
Sponsored Links
Partner Links