Turf all-nighting with Jasper James
Marking his appearance at Turf's birthday all-nighter, Jasper James chats with Tom McIntosh about the highs and the lows of maintaining a career on the DJ circuit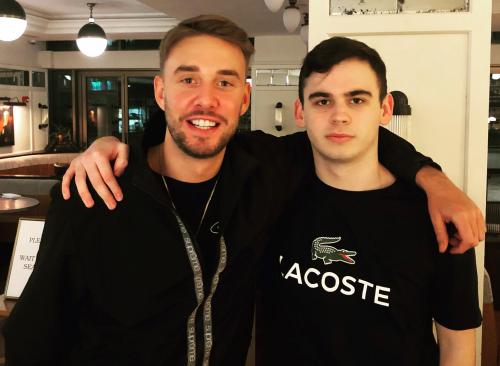 Jasper James has had a busy couple of years. Following a successful residency at London's hallowed Phonox in 2015, the 28-year-old has, largely, disentangled himself from the chains that kept him in the shadow of his father, Sub Club resident Harri. He's since gone on to play all over Europe, Asia, Australia and America, making a name for himself as a serious tastemaker in the world of house and techno. Not bad for a lad from Glasgow. So, perhaps characteristically for a DJ, when we meet in his hotel bar before his Cambridge debut he is somewhat tired, to say the least. Nonetheless, when speaking to him I gather that rather than metamorphosing into a world-weary warning of the excesses of dance music culture, James is refreshingly humble and genuinely pleased to be in the position he's in. Put simply, he's loving every minute of it.
I always wanted to be a DJ but my dad had said 'Listen, it's not a very likely career. It's kind of like being a footballer, or something'
"I was in Berlin and Milan last weekend, that was pretty fun," he tells me, over the markedly sedate choice of a lime cordial. "I played at a party called Renate in Berlin, and then ended up playing another club called Heideglühen back to back with [former Turf headliner] Palms Trax… I'm basically still recovering from that, a week later."
James' pedigree is, as mentioned previously, no secret. Born to one of the premier names in Glasgow's techno scene, he credits much of his success not only to the influence of his father, but to the vibrant scene in his hometown.
"For such a small city, there's so much going on. People can go out in Glasgow and really get educated in the electronic music scene, and that's how I ended up getting on my path by going to the likes of Sub Club week in, week out and getting to watch DJs from around the world as well as resident DJs play every weekend. A lot of people from where I come from take it pretty seriously. Everyone goes out and has fun but they see people beginning to make a career out of DJing and producing and they think 'That guy's from Glasgow, why can't I do it?' I think that gives young kids a focus or a target if that's what they're into, and they maybe get inspired in that sense."
In spite of his background, James confesses his father attempted to instil some cautious realism into him from an early age. "When I was 17 or 18 I got my first gig in one of my friend's bars and I used to play every Saturday for about three or four years and then on top of that I was studying. I always wanted to be a DJ but my dad had kind of said 'Listen, it's not a very likely career. It's kind of like being a footballer, or something.' It's hard to make it into this industry so his advice to me was 'You should go and study, or whatever, and if you want to have a crack at this thing, to break into the DJing world nowadays you have to be a producer.' So I went and bought a MIDI keyboard and Ableton and my focus from then on in was to get records released, because I thought that would lead me to a path of being able to DJ. I actually didn't enjoy [university] very much, and it kind of forced me to really try and work hard to get some records out."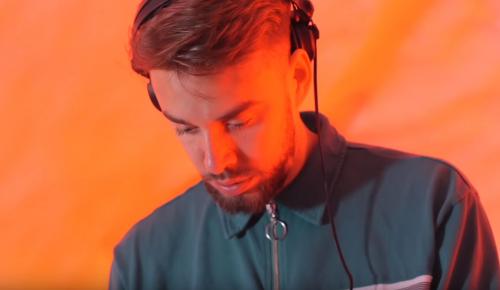 His perseverance paid off. James jetted out on the first flight to Ibiza upon graduating, forgoing his degree show, with the intention of finding employment as a worker on the White Isle. The very same day, Optimo Records signed one of his first tracks. The rest, as they say, is history.
I've been having some problems with my neighbours, so I've had to actually tear my studio out of the room it's currently in
Reflecting on his career to date, James speaks with a warm candour about the trappings of DJ life. "I was in Miami with my friends, for the Winter Music Conference. I thought they were taking the piss, they said 'Shit! Diddy's party is starting, we need to get a taxi.' I was kind of sceptical. We got there, and we had guest list and we walked in, and P. Diddy was cutting about. I was walking to the toilet, busting for a piss and I bumped into someone and I was like 'Sorry mate!'. Turned round and it was Justin Bieber. And then I think it was Erick Morillo's birthday at the time, and [P .Diddy] clicked his fingers, stopped the music and was like 'Erick, I know how much you love unicorns, so I've brought you two.' No word of a lie, the security walked in with these two white stallions dressed up as unicorns. I was just like 'This is bizarre!'"
Alongside his kid-in-a-candy-shop awe, James is equally conscious of the darker side of his sub-culture. "It's really difficult to try and lead a kind of normal lifestyle," he sighs, "Sleep deprivation, partying all the time, eating rubbish food. I think you definitely can learn to do this strategically a lot better, it's just taken me longer than lot of people to try to settle down a little bit and get a little bit more serious. I started doing this professionally when I was 21, and those are the glory days of your party years so on top of working, you're getting to go to all the best parties so…I was going full throttle."
He also expresses some disappointment with regard to the lack of diversity in the scene ("There are still a lot more male prominent line-ups than there are female, and I think it's good for this scene to be as diverse as possible. I mean, it originated in gay clubs in New York and Chicago, and these were the people who brought house music to the forefront of what it is today"), as well as his frustration with the lack of opportunities he has for producing ("I've been having some problems with my neighbours, so I've had to actually tear my studio out of the room it's currently in.") But on the whole, James comes across as a young man with a deeply rooted ardour for electronic music who has an exciting future ahead of him.
Shortly after drawing the interview to a close, Jasper calls me to invite me down to his hotel for a drink. Several hours (and several drinks) later, as I sit side of stage at Turf watching his set, I can't help but feel this DJ lark might not be so bad after all. Sure, Junction might not compare to P. Diddy's party in Miami. But partying with one of my favourite selectors of the moment was certainly a highlight of my short journalistic career. From what I remember of it, anyway.