Overlooked film scores: five of the best
In anticipation of this year's Oscars, Seth Jordan imagines an original score category with an alternative array of equally rewarding music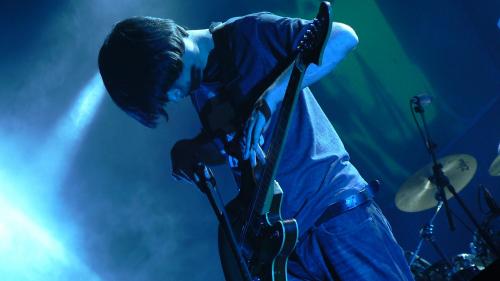 In recent years, the field of film composition has been saturated with great music. While there has always been a crossover between the fields of music music and film music (Curtis Mayfield's score for 1972's Superfly is a standout in this regard), scores from artists like Mica Levi (Under the Skin, Jackie), Oneohtrix Point Never (Good Time) and Nils Frahm (Victoria), all influential artists in the genre of electronic music, show a growing trend for more experimental, avant-garde soundtracks.
On Tuesday, the Academy Awards announced their five nominations for best original score. On the list was Mary Poppins Returns (Marc Shaiman), Isle of Dogs (Alexandre Desplat), BlacKkKlansman (Terence Blanchard), Black Panther (Ludwig Goransson) and, probably the best of the bunch, If Beale Street Could Talk (Nicholas Britell). While these scores are varied, powerful and often beautiful, they represent only a fraction of the great music written for film this year. Below are five of the best overlooked scores ignored by the Oscars this year.
You Were Never Really Here - Jonny Greenwood
The Radiohead lead guitarist produced the best score of last year in his swooning work for Paul Thomas Anderson's Phantom Thread. He's done it again with Lynne Ramsay's thriller You Were Never Really Here, switching gears to a synth-heavy, guitar-laden score, as discordant as anything he's done before. Greenwood's idiosyncratic style tends to attract filmmakers who favour foreground rather than background music, directors who revel in the incongruities between image and sound. This is perhaps clearest in the entirely dialogue-free opening twenty minutes of a previous collaboration with Anderson, There Will Be Blood, where Greenwood's swirling strings plunge us into a dark and dangerous world before the story even begins. Though he picked up a nomination for Phantom Thread last year, this newest score is among his best work and deserves more attention.
Key tracks: "Tree Strings", "Nina Through Glass", "Sandy's Necklace"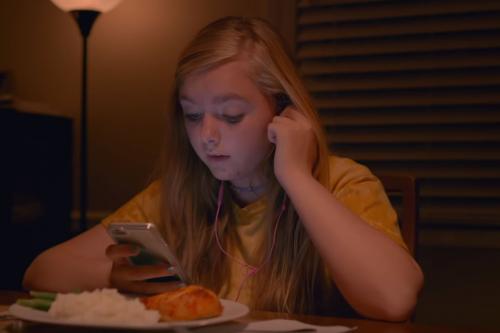 Eighth Grade - Anna Meredith
Bo Burnham's directorial debut about a week in the life of an eighth grade girl could have easily fallen into the teen-movie trap of sappy montages set to indie noodling. Instead he opted for a colourful, bold and aggressive score from Scottish composer Anna Meredith. Constructed almost entirely of synths, the music is of an appropriate palette for protagonist Kayla, but uses jarring harmonies and shifting time signatures to turn the familiar into the uncanny. The score cleverly mirrors the experience of social media presented in the film where everything is a little bit too bright, and channels the anxiety of a 13-year-old girl in a unique and captivating way. Meredith recently released a reimagining of Vivaldi's Four Seasons which is also worth a listen.
Key tracks: "Being Yourself", "Rhododendron", "REDBLUEGREEN"
Annihilation - Ben Salisbury and Geoff Barrow
A marriage of seasoned composer Ben Salisbury and Portishead instrumentalist Geoff Barrow was bound to make something exciting, and the score for Alex Garland's criminally overlooked Annihilation didn't disappoint. The film is about a collection of a female scientists investigating a mysterious expanding area that has descended on the earth called 'the shimmer'. Developing on the creepy ambience he employed so well in Garland's 2015 cult hit Ex Machina, Salisbury mixes this with Barrow's acoustic guitar and strings to make a profoundly disconcerting but strangely beautiful set of songs. For a film that deals with the confluence of alien technology and nature, this score represents the perfect blend of electronic and organic. If this goes down well, have a listen to their score for Black Mirror: Men Against Fire.
Key tracks: "The Watchtower", "The Alien", "Annihilation"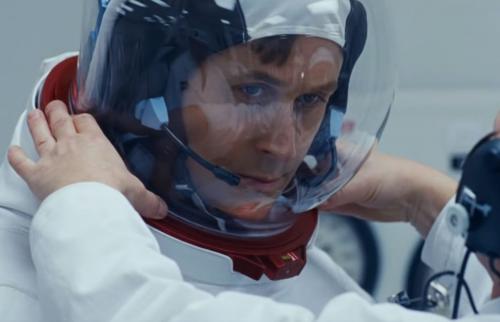 First Man - Justin Hurwitz
That the latest score by the La La Land and Whiplash composer was snubbed by the Academy is a real surprise, particularly as it's probably his best work yet. Hurwitz has a fantastic ear for a melody and works together the motifs he establishes in the first act of the film for a rousing climax in the third. The theremin, an instrument controlled by moving one's hands between two electronic antennae, handles many of the main themes. As well as being apparently Neil Armstrong's favourite instrument, it captures the loneliness of the astronaut in a beguiling fashion. Hurwitz's collaborations with Damian Chazelle begun in their university days with the low budget musical Guy and Madeline on a Park Bench, and the pair have got the makings of a Hitchcock/Hermann style pairing. Though the film is perhaps not the most groundbreaking, Hurwitz's score certainly pushes boundaries and is a particularly good one to work to if you're bored of Spotify's 'Music for Concentration' playlist.
Key tracks: "Docking Waltz", "The Armstrongs", "Crater"
Hereditary - Colin Stetson
Ari Aster's debut horror movie split audiences with some hailing as the new Exorcist and others (like me) not quite believing the hype. What is incontrovertible is the quality of Colin Stetson's score. In horror more than most genres, much of the legwork in the early scenes is done by the music. Stanley Kubrick's The Shining is an example of this, the right music turning an innocent child's tricycle ride into an ominous portent of death. Stetson, a saxophonist and Arcade Fire collaborator adds to this long tradition, creating a masterclass in slow, building dread. The warbling bass notes and layered woodwind crescendos play a huge part in transforming family scenes from mundane to sinister. Horror is always an exciting place for musical experimentation and Stetson's work sits among the greats.
Key tracks: "Mothers & Daughters", "Party, Crash", "Reborn"