Camerata Musica: Redefining Cambridge's Classical Scene
Cambridge has no shortage of musicians and concerts, but rarer is the chance to see genuinely world-class music making. Camerata Musica changes this.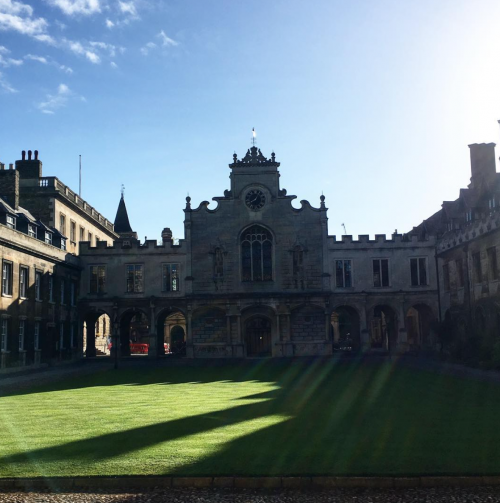 Now in its fourteenth year, Camerata Musica brings some of the very best classical performers to Peterhouse to play chamber music, with a stated aim of "bringing a new generation into contact with its riches".
The concerts from the Michaelmas term upheld this: Mitsuko Uchida played late Schubert, Angela Hewitt performed the second book of the Well-Tempered Clavier, and the Jerusalem Quartet were joined by Gary Hoffman in a spell-binding concert, complete with the 'Hunt' and 'Harp' quartets by Mozart and Beethoven respectively. Schubert's quintet followed, with its graceful cello duet and a second movement that must include some of the most perfectly lovely few minutes ever written. Samuel Hasselhorn sang Winterreise, and the most exceptional cellist currently playing, Jean-Guihen Queyras, finished the year with Shostakovich and Brahms (and several fabulous encores including his own arrangement of a Brahms Hungarian Dance).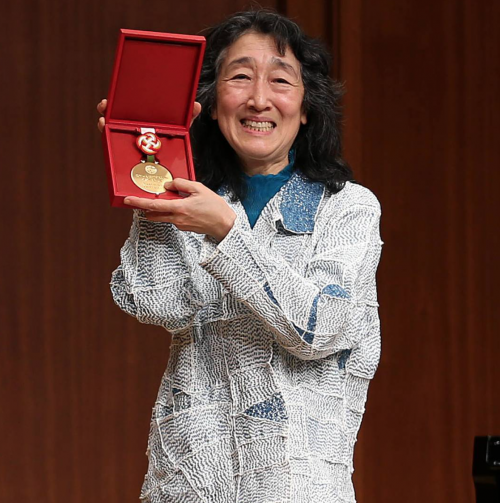 I met with the Director of Camerata Musica on a biting day in November. Dr John Adamson is a historian of British politics and culture, and a fellow of Peterhouse. Camerata Musica is his brainchild, and he is responsible for much of its organisation and planning. He pointed out that, especially when the series was founded in 2006, there were very few opportunities for students to hear high quality chamber music in the flesh. Cambridge is, of course, the centre of one of the most highly renowned choral traditions in the world. The goal of Camerata Musica was to provide chamber music of an equally high quality at a price that was appealing to students. Adamson is proud that half of all tickets for each concert are cut-price, especially for students (£5 or £10 depending on the position of the seat - adult tickets start at £24 and rise to nearly £50).
One of Camerata's biggest selling-points is the Peterhouse Auditorium, a neo-classical amphitheatre style room which, according to Adamson, brings out the exceptionality of live music. Listening to a concert there can be quite the experience. It is not just the music that one is enveloped in, but the performance too. One can see the sweat beading on the brow of the pianist and hear the twang of the 'cello string against the instrument after a particularly vigorous pluck.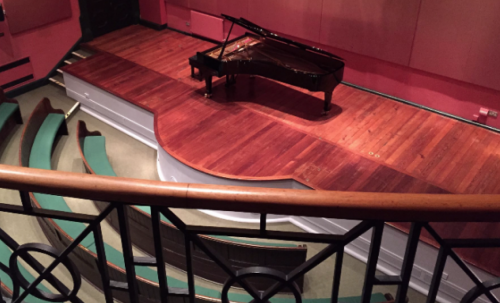 Adamson pointed out that we are "rarely in the absence of something that is called music", but it is far rarer that we sit down and concentrate on that music. This, in reality, is the only option in Peterhouse: the quality of any performance is only so good as the audience can listen. In the best of the concerts from last term, there was a palpable relationship between players and audience. The Jerusalem Quartet were particularly inclusive, accentuating the living and breathing nature of their Mozart rendition. It was clear that this sense of togetherness was as vital for the performers as for the audience: they, after all, do not want a soulless experience.
Classical music has a long history of battling with claims of its inaccessibility. Camerata Musica is doing its bit to help move the stereotype of classical music away from cliquishness: doing away with the 'if you know, you know' representation sometimes given. The student tickets are routinely sold out, often with long waiting lists. Adamson proudly reported that at the 2018 freshers fair Camerata Musica received 800 signatures, a stunning third of all newly arrived undergraduates. The concerts, he says, are more inclusive than ever, with students attending their first classical concert ever sitting next to seasoned fans, dons and members of the public.
One of my abiding memories of my conversation with Dr Adamson was of his almost encyclopaedic musical memory, and an obvious passion for the series and its performers and music. Music, I felt, was more than simply a pastime for him. It was famously said that the goal of the BBC wasn't to provide the public with what they wanted, but what 'they will like tomorrow'. A similar goal might fit Camerata Musica: the opportunity to hear elite music in a welcoming and accessible setting, with the open-minded goal of broadening tastes and offering new experiences.
The 2019 offering befits this, with lots of piano music featuring. On the 19thJanuary, Rafał Blechacz plays a programme of Beethoven, Schumann, Mozart and Chopin. On the 2ndFebruary, Leon McCawley plays three Beethoven sonatas, op. 109, 110, and 111. The 5thof March sees Arcadi Volodos deliver a varied and virtuosic programme of Schubert, Rachmaninov and Scriabin. Several of his own arrangements feature: Volodos will play the sighing, troubled slow movement of Rachmaninov's Sonata for 'cello. The Doric Quartet play Haydn, Britten and Schubert on 8thMarch to round off the term. The programme finishes, fittingly, with Schubert's last quartet: a lengthy first movement complete with tremolandi and several fraught, searching, beautiful phrases moving through harmonic uncertainty. This is a major work, and a challenging one. But it displays all the variety, tenderness, and emotion that can be found in music. It does, I think, encapsulate what Camerata Musica sets out to do.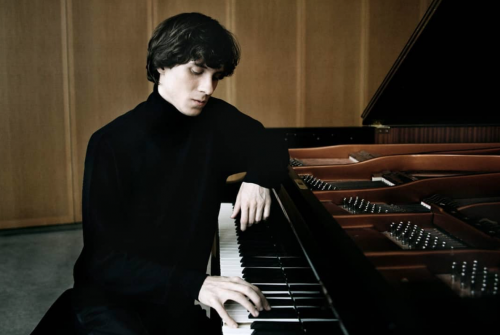 These concerts offer the best of the best, and Adamson's donors are very willing to support such a high standard of music making. The artists are given a standard fee: not as high as they might command in London, but certainly worthy of their stature. Artists are loyal to Peterhouse, too: one performer is giving just a single recital in the second half of 2019: Camerata Musica. Young artists are paid the same as the best known and most established greats, and are often chosen with excellent foresight. Daniil Trifonov was booked to perform before he won the Rubinstein Competition in Tel Aviv. He went on to win the Tchaikovsky Competition and a record deal with Deutsche Grammophon, securing his place as one of the most exciting and talented young pianists.
My conversation with Dr Adamson finished with a question about the future. Salzburg, I was told, is exactly the size of Cambridge, but has a spectacular summer festival of opera and orchestral music. 2019 will see 199 performances in 43 days. The goal of setting up a similar festival in Cambridge is a long way off. But the Camerata Musica concerts allow a glimpse into this star-studded world, bringing the very best musicians to Cambridge and encouraging students to engage with them. If Cambridge is to grow a music festival of the quality of Salzburg, it will need a proven track record of top-tier music making. Camerata Musica most certainly provides this.