Avicii and me
In this segment of Varsity's space for personal reflection through music, Enia Phocas reveals how the powerful oeuvre of the late Avicii has left an unforgettable impact on her life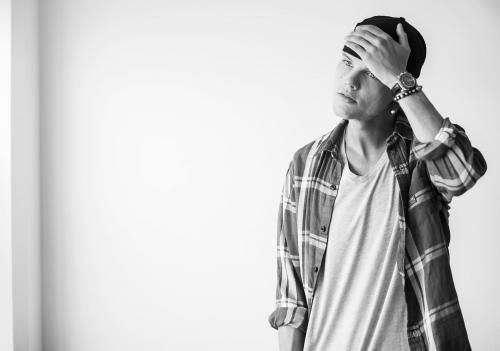 I was raised on a musical diet of songs like 'Red Red Wine' and 'I Heard It Through The Grapevine', so you can imagine my surprise the first time I heard Avicii's 'Levels'. I didn't know that music could be so exciting, so different from anything I had heard before. Aged 12, listening to the song now credited for Avicii's rise to fame, I was suddenly exposed to a whole new genre of music. It was at a time where I was starting to explore my own musical tastes, branching out from the pop classics my parents were so fond of, but this song completely changed my entire conception of what music could
Avicii's music, over my teenage years, had become a subliminal, integral part of my life
It wasn't long before I was a firm fan, and the world too was becoming partial to the Swedish DJ's tunes. I remember my South African godmother coming over to stay a few years later, and remarking how much she liked 'Wake Me Up'. I would be reminded of how much I loved the original when I chanced upon a 2CELLOS cover a couple of years after that; of course, my godmother was the first person I shared the video with. On Fridays, after a long week, my sisters and I would sometimes put on our favourite songs and dance in the kitchen. Avicii's 'Hey Brother' became a staple, with its lyrics about familial bonds and its toe-tapping beat.
While in my room revising for my GCSEs, with the summer sunshine beckoning temptingly from outside my window, I listened to 'The Nights' endlessly. The beat, never ceasing, always moving forward with alacrity, seemed to make me write faster; the lyrics, with their promise of a more exciting future, made me dream of a time when I would dance until dawn. 'Waiting for Love' seemed, to my teenage self, to be the perfect balance between lyrics and melody; watching the video for 'Addicted to You' made me experience Avicii's craft in a completely different way; 'I Could Be The One' was a particular favourite to sing in the shower.
Avicii's music, over my teenage years, had become a subliminal, integral part of my life. It featured on nearly all of my playlists, so I could listen to his genius no matter what mood I was in.
I was deeply shocked and saddened to hear of his passing earlier this year. His music had been the soundtrack to my adolescence, the lens through which I had understood my experiences; I associated his songs with some of my happiest and fondest memories.
His music had been the soundtrack to my adolescence, the lens through which I had understood my experiences
I happened to be going home for the following weekend. My mum, upon hearing the news and understanding my deep appreciation for his music, asked me how I felt about the fact that there would be no more songs from the DJ whose work I had grown to love and revere. I think I was unable to fully understand the implications of what she meant.
When I returned to uni, after mulling over the tragic situation, I felt compelled to put on these songs once again. I hadn't listened to much Avicii recently, experimenting instead with different genres and artists.
A quick search brought up a playlist of his major hits, and I decided to simply listen. The familiar opening bars of the songs I had loved plunged me into memory. Favourites I had long since forgotten re-emerged: I rediscovered 'You Make Me', and then obsessively played it on repeat; I was reminded of the beautiful 'Without You', and how it had shown me that a break-up song didn't have to be a power ballad.
But what was truly wonderful was the fact that I found songs by Avicii that I had never even come across. 'The Days', with its fantastic lyric video, showed a more contemplative side of Avicii's music. And I discovered how many hit songs he had collaborated with others to create, from 'Lonely Together' with Rita Ora to 'Lay Me Down' with Adam Lambert.
The musical trip down memory lane was truly lovely, and I couldn't help feeling the resonance of these lyrics from 'Silhouettes':
We've come a long way since that day
And we will never look back, at the faded silhouette
It made me realise how much I had changed from the twelve-year-old girl who was astounded by the sound of house music.
And so, for the moment, I am going to listen to music that reflects the person that girl became. But, should any of the 200 unreleased Avicii songs ever be made available to the general public, you can be sure that I will be the first to make some more happy memories to them.