Tranquility Base Hotel & Casino review: 'the album is not remarkably varied'
Miles Ricketts reviews the Arctic Monkeys new album, and evaluates the successes and shortcomings of Turner's decision to shift to keyboard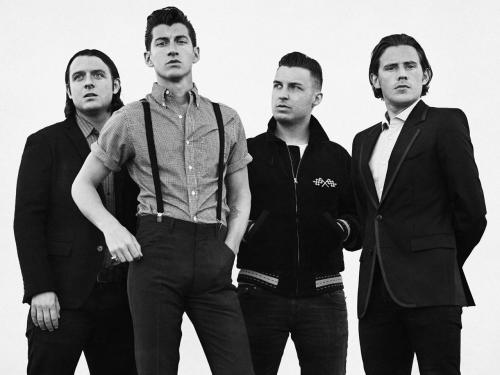 "That rock 'n' roll, eh?" Apparently it hibernates in a swamp from time to time, says Alex Turner scooping up a Brit Award. That was 2014. And now is, well, about 1975, should Turner's greasy locks swaying at the piano mean anything. It would seem that this beast named rock 'n' roll has at least a leg stuck in the swamp on Tranquility Base Hotel & Casino.
Following the home run that was 2013's AM, in a parallel dimension the Arctic Monkeys have hung up the battered guitar for a time and made plans to explore fully their inner David Guettas. Alas, no – in this life the natural progression of success in America to self-corrupting pop abomination has been replaced by…'lounge' music?
That's what they've been calling it anyway. The favourable press, the less agreeable 'fans'. It is far more likely that were any of these songs to glide around the adulterous flirtations at post-conference informal drinks, a few olives might be spat out upon Turner crooning, "Kiss me under the moon's side boob." Lounge suggests comfort; this is a rather more uncompromising affair. After all, this is the Tranquility Base Hotel and Casino. Things are bound to get spaced out.
If this is not the average lizard's lounge, then whose is it? "The twisted sci-fi of Bowie!" cries the sentimentalist. "The sarcastic balladeering of Nilsson!" chants the braggart. In truth, it is a room that is all Turner's own, an upright piano standing at the centre the guiding vessel through which the world is treated to a 40-minute meditation on the putrefaction and purification wrought by "technological advances".
AM hooked you from every direction, so Tranquility Base is doomed to disappoint
Tranquility Base's proprietor has supposedly been indulging himself for the last five years in the cautionary commentary of Neil Postman and meta-mazes of David Foster Wallace, while the overall aesthetic is beginning to look very Kubrickian. Admittedly, it could be worse (the conspiracies are wearing thin, Matt Bellamy). But ultimately, it is this heralded multiplicity of references and homages that makes Tranquility Base Hotel & Casino stand out for just what it is: personal.
Alex Turner has the startling ability to fashion a dense and elaborate body of imaginative lyrics into something far more searching in basic human terms, with just a few simple words. The absurd imagery of clickbait conjured by 'The World's First Ever Monster Truck Front Flip' is halted in its tracks by a revealing admission: "I'm just a bad girl trying to be good/I've got a laser guiding my love that I cannot adjust."
This newfound knack for bridging today's grand contradictions and a small-scale self-examination is a skill Turner shares with fellow cynic Father John Misty. But where the good Father luxuriates a little excessively in his own persona, Turner mocks incessantly his own artificial Californian slide. Yes, he's aware he's starting to sound like that which he chastised on 'The Fake Tales of San Francisco' from the Monkeys' debut over a decade ago; "Dress like a fictional character from a place they called America," he now winks on album closer 'The Ultracheese'. This is not betrayal of the band's roots, but growth, not just in scope but in humour.
Still, the furious drums of 'Brianstorm' are nowhere to be felt. Matt Helders, Jamie Cook and Nick O'Malley are sounding slightly lost as Turner toys with his moon casino, rearranging the odd palm tree at the expense of a proper rock song. As a set of eleven songs, the album is not remarkably varied. AM had nuggets hooking you from every direction, so Tranquility Base is doomed to disappoint with its often meandering piano stabs.
Melodic worms tunnel their way through eventually, however. 'Four Out of Five' is immediately arresting and consistently entertaining, where Turner catchily describes his taco restaurant on the surface of the moon: "It got rave reviews/Four stars out of five." Martini police, video chats with God and tight wrestling trunks will all swim round your head just as Turner himself does with "the economists" on 'One Point Perspective'.
So that rock 'n' roll beast hasn't quite emerged from the swamp on Tranquility Base Hotel & Casino. Well, that's what the lack of real thud suggests, surely. The guitar hero from Sheffield has decided to plonk himself behind a keyboard. An unexpected move, a confusing deviation. But isn't that what rock 'n' roll is all about, eh?