Vulture Tunes: Perspective
Stressing about work? Esme Garlake presents the ideal playlist for all those struggling to keep Exam Term in perspective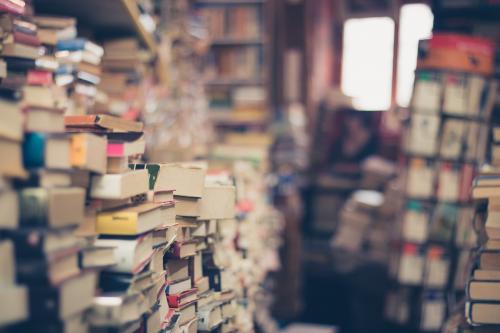 I have been on my year abroad since September, and it has been strange to look at Cambridge from outside the bubble, having lived in it and soon to be living there again. Suddenly I am the one offering my friends those well-intentioned but pretty useless 'you can do this, keep going' soundbites. This is the playlist I would give to a friend during those moments when soundbites really don't cut it, when perspective is lost in a blur of revision notes, buttery meals and bedroom walls.
The isolation I have experienced while living abroad is easy to pinpoint because I am physically far from home, but the pressure at Cambridge has ways of making everyday life feels so distant it may as well be across the sea, too. Last year during Exam Term, simply getting on a bus made my friend and I buzz with the excitement of doing something 'normal', just like when I finally find a proper cup of tea out here in Italy (a rare occurrence).
Many of the songs on this playlist celebrate the pieces of normality that ground us, even when situations might feel out of our control. Maggie Rogers' 'Dog Years' is a declaration of her timeless love (I like to listen to it in the context of friendship, too), as she sings "of all that is shifting and shaking my system, I know your rhythm", just as in 'Seabird' Alessi Brothers celebrate the value of coming back to what you know: "You've been away from land too long".
I've included some songs with strong narratives (a great way of finding imaginative escapes, especially when reading for pleasure feels too much), but others are explicitly more relatable. I remember listening to John Lennon's 'Watching The Wheels' on repeat during first year at Cambridge. I was finding it really hard to give myself permission to stop and relax (I was doing it anyway, but with a guilty conscience), so I let John give me permission instead: "I tell them that I'm doing fine watching shadows on the wall." Even when it feels as if everyone is working apart from you, at least you've got a pretty good ally.
And if things feel a bit hopeless, you might want to listen to Van Morrison's 'And The Healing Has Begun'. Almost fully written in the future tense ("we'll walk down the avenue and we'll smile"), the song conveys an infectiously strong faith in happier moments to come. I also chose The Beatles' hidden gem 'I'll Get You', not just for its stunning harmonies, but also for its admirable determination, to use as a reminder that you've totally got this as you're going into your exams.
And if none of the tunes hit the spot, at least Dr. Dog's 'Where'd All The Time Go?' will give you a whole new outlook on revision attire: "she gets dressed up like a pillow so she's always in bed". You're welcome.