Eurovision: the ones to watch
Israel to win? Will politics or 'real music' come out on top? We make our predictions ahead of Saturday's contest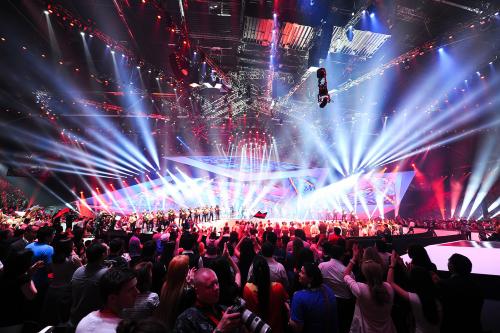 Summer is almost upon us – bringing sun, exams, and the 2018 Eurovision Song Contest with it. To detractors of the yearly pop bacchanal, I'll say only this – out of all the times to be born in human history, the chances of us being alive to witness Europe's various intracontinental issues being hashed out through the medium of pop music were slim to none. There is, I think, something beautiful in that.
The act tipped to win this year is Israel's Netta, who uses a microphone and loop pedal to "record" her song 'TOY' on stage in real time. This would be standard form in a post-Ed Sheeran world, except that Netta also utilises the rhythmic potential of a chicken impression in the buildup to every chorus.
Last year's Portugese winner, Salvador Sabral, implied that his win with the winsome 'Amar Pelos Dois' was a victory for "real music" in the competition – a sentiment quashed by this entry, a song that will no doubt introduce "motherbocking" into the English vernacular and fulfils the eclecticism and cheesiness of the Eurovision dream in its entirety.
Political controversy, however, may hamper Israel's chances – recent activity on the Gaza Strip, in which 16 Palestinian activists were killed by Israeli forces during a protest, is likely to hang over Netta during the competition.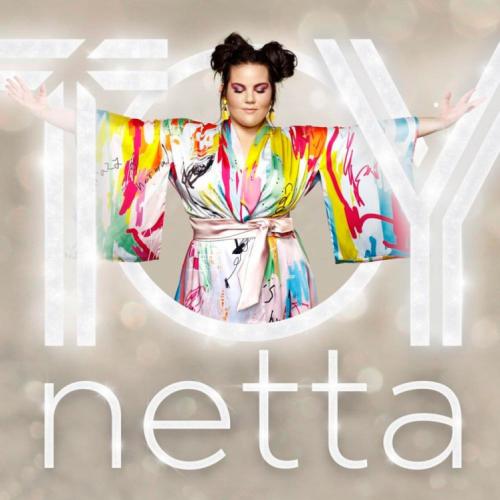 Similar issues dogged the Russian entry in recent years – the annexation of the Crimea in 2014 meant that even though Russia did well in the voting (adjacent countries tending to throw it the customary 12 points) their act was booed throughout in 2015 and 2016, and in both years the winner reflected some sort of voter resistance against Russia.
The 2015 win of bearded drag act Conchita Wurst was a clear response to Russian anti-gay laws, and 2016's winner, Ukrainian Jamala, sang about historical purges carried out by the Soviet Union against Crimean Tatars. As the revelations about anti-gay concentration camps in the Chechen Republic continue to resound throughout the LGBT community, it's likely that Russia, represented by Julia Samoylova, will continue to find little sympathy in the droves of LGBT people who make up the show's audience.
Songs involving a social commentary remain popular this year, with both France and Italy refusing to pull punches on this front. The Italian entry had a tough act to follow after 2017's highly underrated 'Occidentali's Karma', which picked apart the hypocrisies of Western culture with the help of some amount of winking irony and a dancing gorilla.
This year's entry is a pop dirge, offering a generalised impression of societal problems and sung by two men wearing pious expressions who namecheck terrorist attacks throughout the performance. The French entry, 'Mercy', is a comparatively restrained meditation on the refugee crisis, with a catchy hook and simple lyrics. If you're worried about the possible disingenuousness performing a song about the plight of migrants at what is essentially a pan-continental X Factor, don't be – the band is wearing black turtlenecks, so you know that they must be serious.
For the most part, however, politics tend not to affect the final itself, an epic of a show filled with cheesy songs, staging marvels, and translation errors, all taking place under the benevolent eye of Executive Supervisor Jon Ola Sand. If you're looking forward to acts with less political charge, there's Rasmussen from Denmark, who has avoided commenting on the failings of modern society to sing a song about being a Viking. Lyrics about weathering the toughest of storms aside, these are Vikings more likely to be found browsing the sale rack at Urban Outfitters.
Alexander Rybak of Norway is making his second Eurovision appearance this year, too, with the peppy 'That's How You Write a Song'. It does not reproduce the immense highs of 2009's 'Fairytale', a song boasting the catchiest violin riff ever written, and Rybak's looking a bit worse for wear, the glow from his original win having worn off somewhat. Only on the night of the final will we know if the nostalgia that surrounds Eurovision's proudest son will pay off in the voting.
Strong competition comes from Elena Foureira, Cyprus's answer to Beyoncé, bringing the heat with hyper-choreographed 'Fuego', and Eurovision juggernaut Sweden remains true to form with the slick, disco-inspired 'Dance You Off'. With these contestants, the possibility of Britain's SuRie (no relation to SuBo) placing in the lower half of the leaderboard is very likely.
It's very easy to be a Grinch about Eurovision, an event which takes the most iron of wills to view without cynicism. It is highly manufactured, and the perennial messages of international peace and self-actualisation espoused by its contestants can be cloying and artificial. But therein lies its magic, I would argue. What it requires from its viewers is the enthusiasm to engage with its silliness wholeheartedly. Exam Term forces sobriety and gloom onto Cambridge students. The sparkly campness of Eurovision might be an appropriate remedy.