Tom Misch Geography review: 'the soundtrack to May Week'
A breath of fresh air, Tom Misch ushers in summer on his jazz-infused debut.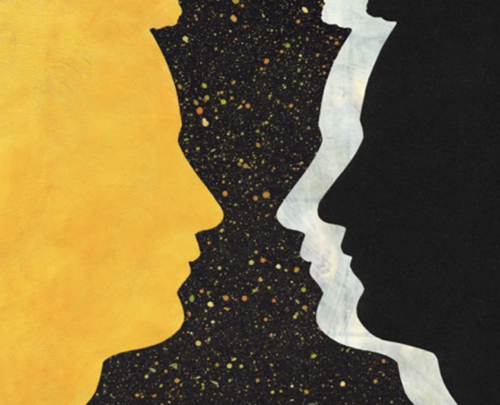 New HTML Container
"Starting to try to be a musician or artist—something like that—because you wanna make money, because you wanna do a job, that's — that's the wrong way. You have to do this because you love it. And it doesn't matter if you broke, you still gon' do it."
Tom Misch's debut album opens with a particularly apt quote from a 2011 interview with jazz trumpeter Roy Hargrove. Not only does Geography's feel-good funk vibe mimic the performances of the Grammy Award-winning Hargrove with his jazz quintet, but the quote does genuinely seem to describe Tom Misch's approach to music. Misch has slowly risen to the surface of the modern hip-hop/pop scene via the now common but hard-earned method of self-releasing EPs on Soundcloud and Bandcamp.
Geography marks a change for Misch. Although his slick production, strong beats and great tunes have been well established by his earlier EP work, projects such as Beat Tape 2 (with a runtime 25 minutes longer than Geography) don't seem to have distinguishable themes or connections between songs. The Beat Tapes were much more of a musical portfolio showcasing the scope of his production skills, whereas Geography is undeniably set up from the beginning as an album; not just a collection of great tunes but a connected narrative statement.
"Infectious beats interspersed with artistic statements"
At the fading out of Roy Hargrove's sampled interview on 'Before Paris' we hear Misch trying out his drum kit before the breakout of one his signature shuffling, sunshine-filled rhythms. Unusually for Misch, this track's only purpose seems to be as a segue into 'Lost in Paris' (as the title implies); however, it does encapsulate the essence of the album: infectious beats interspersed with artistic statements.
In a recent episode of "What's in My Bag?" posted on record store Amoeba's YouTube channel, Tom mentions some of his favourite albums. All of these influences can be heard in Geography: D'Angelo-style soulful vocals, John Mayer-style guitar, Bill Evans' piano, Change's disco vibes and Kaytranada's slick production. Tom admits this himself: "The way [Kaytranada] mixes his beats and stuff … I just try and copy him". Not only does Misch replicate Kaytranda's studio strategies, but he also borrows one of his collaborators for 'Lost in Paris' – Goldlink's appearance on this distinctly Misch beat is very much reminiscent of his 2017 banger 'Meditation' produced by Kaytranada.
'South of the River' follows, a bouncing feel-good track that is almost a classic by now for Tom Misch fans after its release as a single in August 2017. Originally I interpreted it as harking to the vibrancy of London's South Bank; however, its inclusion next to songs about Paris could feasibly imply links to the Seine – thus providing a neat geographical bridge between abroad and Tom's hometown. This smoothly leads into the depths of Tom's family home with his sister Polly's introduction to 'Movie': a slower, soulful ballad done the Misch way with a pronounced bass and solid drum beat.
Another non-musical sample, this time of a rocket countdown, introduces 'Tick Tock', the first full-length song on the track not previously released as a single. Misch goes back to his Beat Tape roots for a stomping instrumental, complete with violin solos over breakdowns, a piano lead that sounds like it was stolen from a house track and played back on a Rhodes, and a Kaytranada-esque pumping kick and bassline.
The most surprising feature on the record appears in 'It Runs Through Me', with hip-hop legends De La Soul providing a verse to yet another instant classic.
'You're On My Mind' is a standout track. Previously released by Tom as an upbeat pop track over a heavy syncopated bass, this stripped back and slowed version with pin-tight instrumentation has a unique emotion which more than makes up for the basic lyrics.
If I had to pinpoint one weakness of the album I would probably choose the penultimate track 'Cos I Love You'. Although Tom provides his usual tight bass and a tuneful melody, the repetitive lyrics make it the least memorable track, however it does not detract from the album and is only just bordering on "filler" material.
With a vocal sample of his sister and album artwork by his mum, this album is filled with familial love. Indeed, Tom Misch is the only artist I have introduced to my family which they have gone on to see a concert of together. This album has so many good tunes and such wide ranging appeal I'm certain it will help raise the spirits of many as we enter exam term, and although it's early to call, I wouldn't be surprised if many of these songs become the soundtrack to May Week.