Belle and Sebastian How to Solve our Human Problems review: 'a wistful reminder of their hallmark simplicity'
Belle and Sebastian miss the mark in their latest three-part album, that lacks the sincerity and simplicity that defined their sound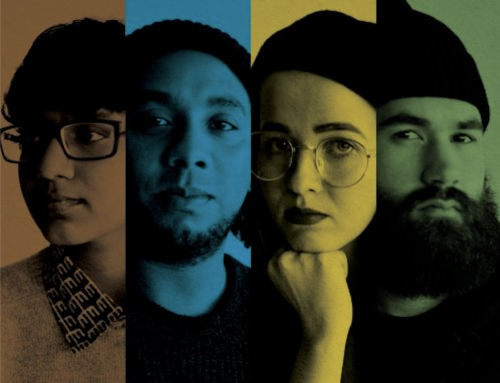 Nostalgia is the lifeblood of Belle and Sebastian's How To Solve Our Human Problems, perhaps predictably: it's the latest offering from a group formed in 1996 and still making music over two decades later. "Just get the band in when you have a song and find a small studio that's free and just go in there and throw it down." Familiar company; modest unhewn melodies; creativity that works to its own clock and likes to sleep in on weekdays. It is in such halcyon terms that Stuart Murdoch recounts the inception of this trilogy of EPs.
Yet the music doesn't tally with Murdoch's soft-sell of production at play. On the contrary, it feels like it's trying to do too much. True, the quirky indie-pop we've come to expect from this Glaswegian group is still evident. As in Dear Catastrophe Waitress, we remain confidante to the confessor, in sympathy to the hushed tones of a close friend caught here lamenting the trials of adulthood. But in a departure from the simple humility of their earlier work, we also find layer upon layer of affectation. Saturated with gaudy synth psychedelia, the songs attempt to play this off with lacklustre folk-rock, piercing flute solos and brass fanfare instrumentals. In such a cacophonic soundscape, sharp edges of emotion are blunted and much of what could have been agonisingly tender in Murdoch's lyrics is lost.
"Like much of the EP, the track treads water and never manages to get going"
With Part 1, How To Solve Our Human Problems gets off to a promising start. 70s-inspired disco odyssey 'Sweet Dew Lee' stands out as a breezy trance of shivering synths, toughened by a driving energy that shimmies along Murdoch's vocal to the release of a euphoric chorus. 'The Girl Doesn't Get It' similarly soars. Here there's "love in the supermarket", and we're left "alone on a dark night... sitting down with your worries", yet such realist disillusionment with the modern age is pitched perfectly. There's a refusal to languish in bitterness: twinkling guitars and tinsel harmonies smile ruefully at the "kids raised on the internet". However, these tracks suffer from the same tendency: they dwell on instrumental sections, which become bland and diluting. Take the flute on slow-burning 'Fickle Season', its incessant chirping undermining the subtlety of this otherwise pensive and whimsical number. 'Everything Is Now' misses the mark entirely, with slow hand clapping and a somnambulant chant of "Everything is different" transforming to "Everything's indifferent". The pun is basic at best. At worst, it's cringe-inducingly juvenile. Like much of the EP, the track treads water and never manages to get going; there's a return of the dreaded flute, and a nasal organ which meanders aimlessly up and down scales.
If this feels one-note, Part 2 takes us on a far more exciting journey. The opening 'Show Me The Sun' burns with skittering anger and a desperate, disintegrating bridge of "I breathe slowly slowly, what do I believe?". Even the abrupt shifts in pace and mood as the hi-hat drops out are not jarring as you might expect. On the contrary, they vividly freeze and distort the hunger of the first half before launching back into stride. The lead single of this EP, 'I'll Be Your Pilot', falls flat in comparison. There may be poignancy in the lyrics, which take the form of protective parent's thoughts watching over their sleeping child, but the wheedlings of a mawkish oboe in the first and last twenty seconds of the track are an oversight and beckon in sentimental sugariness.
In fact, on more than one occasion it's the single which lets the EP down. Part 3's 'Poor Boy' forays into dance-curious funk with mixed results: although the skeletal drumbeat is refreshing after the overblown choral interjections of earlier tracks, the ticks of rhythm become somewhat plodding and pedestrian. Each flare of triangle in the background, like a flashing warning light, delivers an unexpected hit which is let down quickly by the repetitive refrain working away under the surface. However, with 'There Is an Everlasting Song', the band make good their promise in the collection's title: "The stranger looks at me and loves me as I am". We're drawn from bitterness, confusion and fears of losing touch into an eternal cycle of common humanity, connecting us to one another. It's a powerful way to end, and works so well because of its pared-back acoustic guitar, the flourish and glut of too much noise stripped away.
Of course, development of style is often crucial to the long-term endurance of bands, something to which Belle and Sebastian are evidently alert. And their more multifarious approach on How To Solve Our Human Problems does pay off in sporadic flashes of brilliance. But maybe Murdoch's nostalgia is catching; these EPs ultimately serve as a wistful reminder of the hallmark simplicity that they had such a knack for.