Nils Frahm All Melody review: 'a cocktail of experimentation and restraint'
Seth Jordan is impressed by Nils Frahm's new project, where the artist 'combines man and machine to make something wholly original'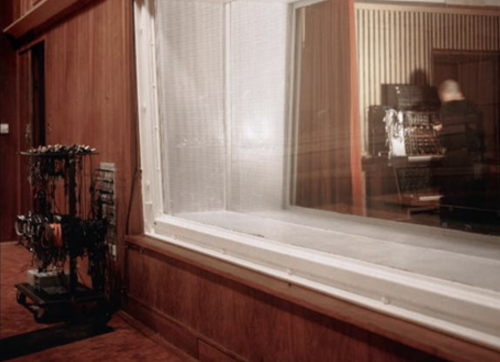 Genre-defying pianist and producer Nils Frahm brings his myriad talents into focus on an extraordinarily eclectic new album, All Melody. His biggest project since the piano-based Solo (2015) brings a long-awaited return to the more electronic music that featured heavily on his live album Spaces (2013). The hiatus has not been a holiday; Frahm spent over a year constructing his own, purpose-built studio in Funkhaus, Berlin, a 1950s, previously Soviet building designed to produce high-quality radio and music recording. Space, as with previous projects, plays an important role on the album, some of the music even recorded in a dry well in Majorca to create the desired reverb. Such obsessive preparation is of little worth without a coherent finished product, but fortunately All Melody is much more than fetishised worship of music kit.
It is clear that the new space has allowed Frahm to enter uncharted territory. The opener 'The Whole Universe Wants to Be Touched' brings the first use of vocals in his work, and throughout the album he experiments with trumpet, strings, and various new percussion. Uninterested in clean, computerised production, the electronically-focused tracks instead blend ambient noise, acoustic instruments and synths creating grand, sweeping waves of sound. The hypnotic epic 'Sunson' is a perfect example of this, layer-upon-layer of melody slowly built atop a simple synth line. Oftentimes it is difficult to distinguish between the electronic and the organic, Frahm combines man and machine to make something wholly original. Tracks like 'A Place' and 'Kaleidoscope' draw together a multitude of different elements, constantly shifting the texture and tone of the music.
He summed up this ambitious innovation when describing his dream set-up: "My pipe organ would turn into a drum machine, while my drum machine would sound like an orchestra of breathy flutes. I would turn my piano into my very voice, and any voice into a ringing string." The sound feels tactile, you can hear the inhales of breath and the touch of fingers on the piano. Just as Spaces brought you into the concert hall and encouraged atmospheric noise (particularly on his track 'Improvisation for Coughs and a Cellphone), the Funkhaus and its inhabitants become instruments in themselves.
"Versatility makes All Melody a consistently engaging listen, every new track taking the album down a twisting and unknown path"
Because of this, the genre of All Melody is difficult to pin down. Frahm's piano work often pops up on Spotify playlists such as 'Peaceful Piano' and 'Stress Buster' and there are certainly tracks on here that could soothe during an essay crisis. More minimal piano cuts like 'My Friend the Forest' and 'Forever Changeless' hark back to familiar territory explored on Solo and Screws (2012), his soft touch and ear for a beautiful series of chords no less acute. These tracks could perhaps be called neo-classical, but also incorporate improvisation and often jazz-based harmonies. Similarly, the trumpet solo on 'Human Range' could come straight out of any Miles Davis album. In a series of three tracks, you can go from stripped back piano on 'Fundamental Values', to enormous, ethereal soundscapes on 'Kaleidoscope' to lilting lullaby on 'Harm Hymn'. Such versatility makes All Melody a consistently engaging listen, every new track taking the album down a twisting and unknown path. 
At points, it feels like Frahm's new direction could be honed, particularly in the vocal arrangements, which are often beautiful but boil down, after a while, to slightly unimaginative oooooing. Although the hypnotic layers of music he creates are beguiling, I do miss the climactic euphoria of tracks like 'Says' and 'For – Peter – Toilet Brushes – More' from Spaces.  
Yet these gripes are small in comparison to the overwhelmingly creative and inventive force that drives this album. All Melody sounds like nothing else and creates a cocktail of experimentation and restraint that provides both the unexpected and the deeply satisfying