Homophobia in hip hop: two steps forward, one step back
Following the controversy of Offset's verse in 'Boss Life', Gian Hayer explores the issue of homophobia within hip hop, looking at LGBT+ artistry and the progress to be made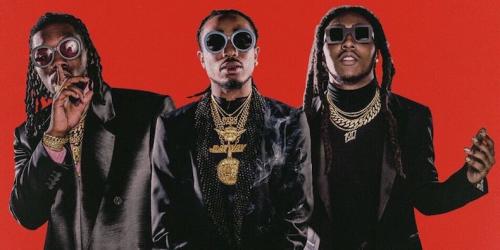 Hip-hop culture has often been renowned for its political statements and dealings with social justice, with the 2017 releases of Kendrick Lamar's DAMN. and Jay-Z's 4:44 exemplifying how these ideals still remain intact. It is therefore disappointing to see artists use this platform recklessly, failing to comprehend the influence that their choice of language has over their listeners. After Migos rapper Offset's recent use of homophobic language in a song by YFN Lucci, it seems important to consider to what extent such derogatory attitudes still exist in the often hyper-masculine narrative of contemporary hip-hop music.  
Earlier this month, in his verse on 'Boss Life', Offset used the lyric "I cannot vibe with queers". Immediately facing heavy backlash for this decision, the rapper put together an apology, or rather an excuse, for his use of offensive language. Claiming ignorance as the reason for this choice, Offset wrote that he understood the word "queers" to mean "lame people who film you, post it and stalk you". To him, this very well may be true, however it's problematic for the rapper to write a statement that paints himself as a victim, refusing to accept that "queers" is widely acknowledged as a homophobic slur. His wording gives the impression that he will continue to use this type of language, blatantly ignoring the offence that it causes. 
Following further backlash, Cardi B took to Periscope to defend her fiancé for his misunderstanding of the word. She insisted that Offset is not homophobic, as she has "seen him…around gays, and he treats them with the same respect he treats everybody". By compulsively rejecting any criticism Offset has faced due to his use of the slur, Cardi B herself was criticised as she too made a victim out of her fiancé. The rapper went on to say that it is the responsibility of the LGBT+ community to inform and educate people with regards to which words are seen as derogatory, failing to understand that it is rather the responsibility of the individual to educate oneself so as not to offend. 
Offset's attempt at an apology is even less convincing when you take into account the homophobic attitudes that Migos have adopted on various occasions in the past. The discussion surrounding their views began after their February 2017 interview for Rolling Stone, during which they talked about rapper iLoveMakonnen, who had recently come out as gay. Upon hearing the news from the interviewer, the reaction was that of resounding disappointment from the three performers, shocked that he had been receiving so much online support and saying "The world is not right". Migos responded to their subsequent overwhelming criticism by insisting that their remarks had been taken out of context, but this was insufficient to mend the damage that had already been done. The controversy was only fuelled further after their performance of 'Bon Appétit' with Katy Perry on Saturday Night Live, as it was reported that group had refused to perform alongside drag queens on stage. The instances of homophobic behaviour evident in the group's past make it even more bewildering that Offset's derogatory lyric was approved by a production team, as it only damages his reputation further. 
"The debate surrounding Offset raises doubts as to whether or not there has been any progress concerning the handling of LGBT+ issues in hip-hop culture"
The debate surrounding Offset raises doubts as to whether or not there has been any progress concerning the handling of LGBT+ issues in hip-hop culture. However, it's important to remember the impact that Frank Ocean made in 2012 by penning an open letter that dealt with his bisexuality. Although he had already hinted at this through his use of male pronouns in songs such as 'Thinkin' Bout You' and 'Bad Religion' from his debut album Channel Orange, his open discussion of his sexuality marked a revolutionary moment for hip-hop. He received an overwhelmingly positive reaction from many well-known names in the hip-hop industry, including Russel Simmons and Tyler, the Creator. Despite this, a violent altercation in 2013 between Chris Brown and Frank Ocean in which Brown called Ocean a "faggot" made it clear that the underlying problem of homophobia still existed, and it would take time for it to be eradicated completely.
Today, over five years on from the release of Frank Ocean's open letter, it seems clear that LGBT+ presence in the hip-hop industry is increasing. Taylor Bennet, Kehlani and iLoveMakonnen have all opened up about their sexuality over the past year, indicating a shift in the industry towards greater acceptance. Nonetheless, instances such as Offset's use of a homophobic slur cannot be tolerated in today's society, regardless of the excuse that the artist provides. Instead of merely claiming ignorance, artists should acknowledge their mistake and clarify that they understand not to use this type of language again, in order to prevent alienation of the LGBT+ community in hip-hop culture