Vulture's Top 10 Albums of 2017
Comeback kids LCD Soundsystem make our list, as do SRZ and Kendrick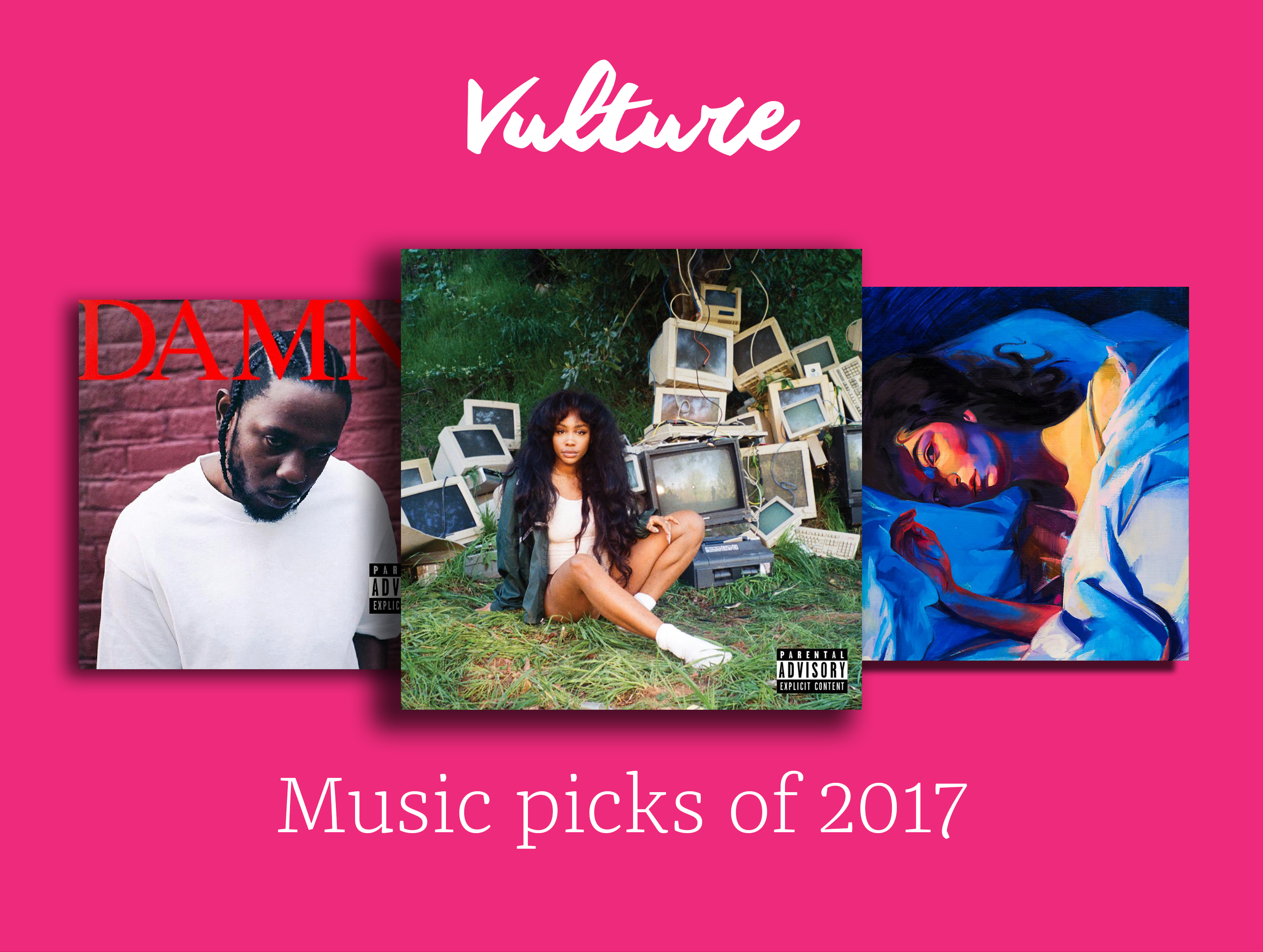 Despite the supposedly short attention span that streaming culture may produce, the album is still a treasured thing of the music industry. Often taking years to create and produce, these releases reflect the constantly evolving nature of music in the modern age. In particular, pop music has been turned on its head, as we see the interaction of different genres and influences creating new and exciting sounds. Vulture's top ten albums, ranging from trap to balladry and artists new and old, is an eclectic example of the essential music of 2017.
10. LCD Soundsystem – american dream
Despite the most lacklustre album artwork of the year, the sound of american dream is crisp and exciting. In a return from their hiatus, LCD Soundsystem bring their own strange twist on what you might dare to call dance music. It is an album that has a strange electricity that runs throughout it, and James Murphy works to always keep his audience on its toes.
9. Phoenix – Ti Amo
Phoenix's music often lets you look through the world with a rose-tinted, Parisian sense of tranquillity. With their classic dreamy sound, Ti Amo is no exception to this, and it is another effortless-sounding work.
8. Migos – Culture
Culture is a lot more than just 'Bad and Boujee', but the song is a pretty apt way of summing up the album as whole. It's an album of singles, and with collaborations with Gucci Mane and 2 Chainz, it points to the newest sound that rap has taken in 2017.
7. Kendrick Lamar – DAMN.
DAMN., with its one word, all-caps track titles, provides an immersive retrospective of Kendrick Lamar's career. Combining the high energy of good kid, m.A.A.d city with the political storytelling of To Pimp a Butterfly, DAMN. is a captivating listen.
6. Grizzly Bear – Painted Ruins
There is something about Painted Ruins as a whole that seems slightly discordant, as if in a daze. This has a magical effect, moving each song into moments of unexpected combinations of vocals and rhythms that seem almost experimental. A mystical work.
5. St. Vincent – MASSEDUCTION
Fittingly accompanied by art and press images of latex and neon, MASSEDUCTION is a tight and vivid listening experience. The voice of Annie Clark – better known as St. Vincent – whether stand-alone, or alongside vicious guitar and synth, leads you through a ferocious album.
4. Tyler, the Creator – Flower Boy
In presenting a somewhat softer side to his caricatured public persona, Flower Boy is Tyler, the Creator's strongest work. A mix of more classic Odd Future rap, alongside a new wave of love songs, it seems to turn over a new leaf, while still holding onto the youthful essence that first won Tyler so many young fans.
3. Father John Misty – Pure Comedy
Undoubtedly a bit of a slow burner, upon further listening Pure Comedy is Father John Misty at his most theatrical. Mourning the state of the modern era, it is an accomplished work of melancholic indifference.
2. Lorde – Melodrama
Lorde warns in Melodrama, "bet you rue the day you kissed a writer in the dark". This is the playful, acerbic attitude that runs throughout this album of blissful pop. Melodrama is to be listened to on public transport, and while dancing around your room.
1. SZA – Ctrl
Ctrl manages to be the purest kind of R&B, while bringing something so fresh and new, incorporating moments of indie rock with elements of soul. SZA's confessional lyrics give an unfiltered view of modern romance that feels pretty unparalleled. In Ctrl, SZA acknowledges vulnerability, while setting herself forward as somewhat not to fuck with. A beautiful, mellow and honest work.
2017 has given some great gifts. And looking forward, we will be treated to the return of Arctic Monkeys, Vampire Weekend and MGMT, who are all set to release albums in the new year. In addition to this, the super-hyped debut album of Cardi B is on its way, as well as the cyber-pop dream that Charli XCX is promising. Looking back on the top albums of this year, we can see how artists keep developing their sounds to produce music that breaks expectations and hones their own unique artistry