Review: St. Vincent – MASSEDUCTION
St. Vincent returns with her magnum opus, so argues Ben Adams on the acerbic triumph, MASSEDUCTION.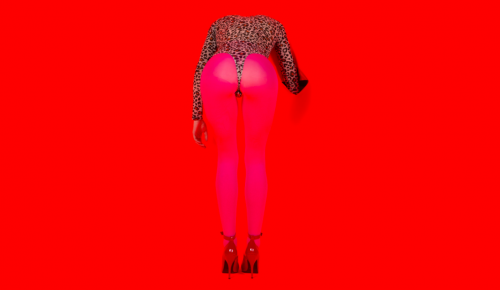 It was halfway through the title track of the new St Vincent record, amid wailing guitar fuzz and the continuous repetition of "mass destruction" and "mass seduction", that I fired off a text. "I can't decide if this is brilliant, or a complete car crash." As you can tell, I came to my senses and realised it can only be the latter.
"It's at turns heartfelt, melancholic, sentimental, sexual and destructive"
This much anticipated fifth release by the US songwriter, real name Annie Clark, sees her refining an already very unique brand of music that seems to evade all labels; even the Wikipedia entry lists pop, new wave, glam rock, and techno. Indeed, MASSEDUCTION is hard to figure out. It's at turns heartfelt, melancholic, sentimental, sexual and destructive. But through it all it manages to be utterly captivating.
Previous albums took a kind of ambiguous, angular indie rock, and slowly refined it into pop music that always sounded like now but retained a kind of alien otherworldliness. Here, Clark takes this formula to its logical conclusion with a renewed commitment to pop songwriting via the influence of Lorde collaborator Jack Antonoff. Many were surprised, even critical, when the first single from the album, New York, emerged with its driving piano and rousing chorus. But as the recent DAMN. by US hip-hop artist Kendrick Lamar demonstrates, an accessible sound does not mean the loss of thematic depth.
Clark has always had a talent for hiding universal human sentiments behind her esoteric and off-kilter soundscapes — this just uncovers them for all to see. The album's centrepiece and emotional core 'Happy Birthday, Johnny' is a tender and quiet ode to a wayward family member, Clark's voice wavering across the static piano chords like a piece of paper in the wind — "Annie, how could you do this to me? / Of course I blame me." Never before has she attempted something so stripped back and personal, and yet she pulls it off with ease.
She does it again only a few songs later on the gorgeous 'Slow Disco', where a drifting string quartet and warm vocal harmonies provide the backing for a regretful contemplation of lives not being lived — "Slip my hand, from your hand, leave you dancing with a ghost."
Despite the touching brilliance of these slower moments, MASSEDUCTION is of course not just an album of ballads. 'Pills', produced with the aid of Kendrick Lamar collaborator Sounwave, is one of Clark's most unusual songs to date — a dystopian advertising slogan careering off a technicolour instrumental before disintegrating into a 70s-rock breakdown
complete with sax and wailing guitar. 'Loss Ageless', by turn, throws stomping electronic drums beneath a sing-song vocal part from Clark and a breakdown that shows why she is still one of the best guitarists in rock music. It's a towering and cathartic examination of loss and heartbreak set against the backdrop of a post-apocalyptic America that looms all too near.
If all of this sounds like a car crash, it's because it's the sound of Clark smashing, soul-wrenching, personal songwriting against a bold, chaotic mix of musical ideas at high speed and leaving us to survey the beautiful wreckage. Given the abstract nature of some of the lyrics and Clark's recent high-profile relationship with Cara Delevingne, many will be content to pore over the album for clues like forensic investigators. But what really matters is that this is her magnum opus: an grandiose work of sex and death scrawled in neon guitar fuzz, and her own weightless voice. "It's not the end", she sings at the conclusion of the album in one of several nods to Pink Floyd, her words fading into the pedal steel and echoing piano. We should hope so